Gift Giving for the Foodie in Your Life
With the holidays coming upon us, a question we all ask ourselves "What am I going to get for (you fill in the name)" lol. I know it's a tough decision to buy a present for anyone other than yourself, and foodies know their stuff in all food related and kitchen gadgets. Here's are just few tips for the foodie in your life! Come on, Let's go shopping!
No day begins without a cup of hot coffee or tea. The problem is, it does not stay at the temperature we like. Voila, problem solved. Warming it up in the microwave takes its toll on the flavor. But there is a better solution. I absolutely adore my Ember Temperature Control Smart Mug 2 (10 oz 1.5 hr battery life) – you can purchase it for $99.99 at Target.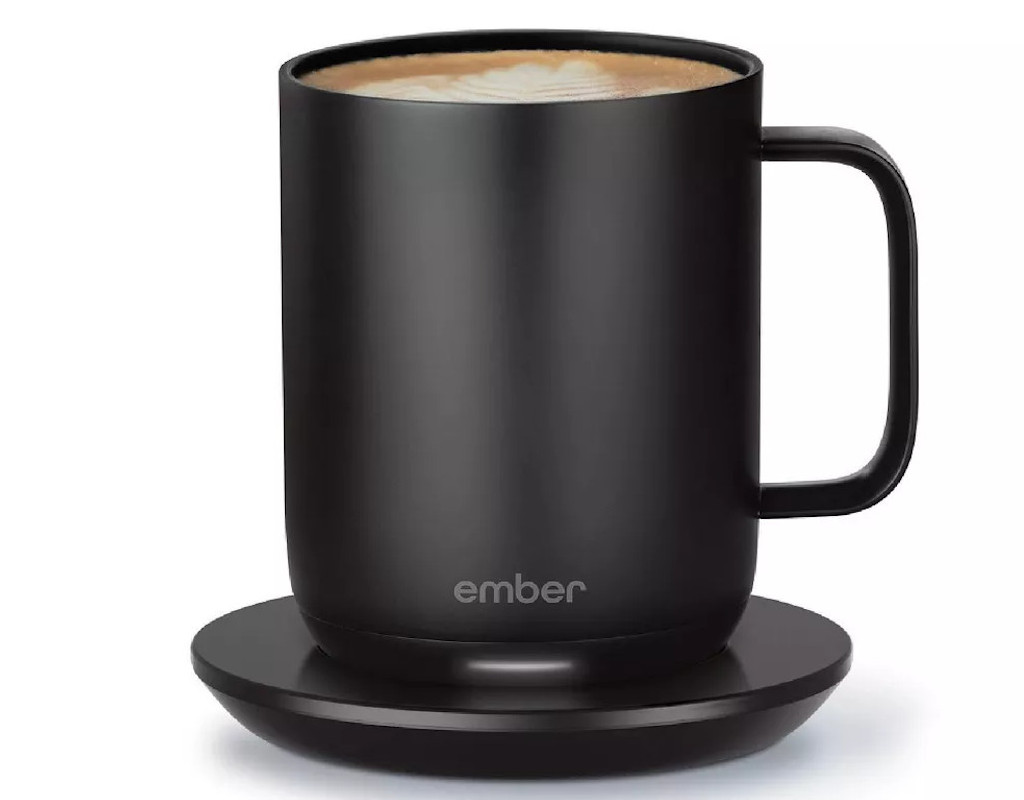 ---
Over the summer I was away for a weekend with my ladies, and we were setting up our bar in our hotel room. My Bestie Tiff placed a small bottle of wine on the table, and I looked at her and said, "I hope you're sharing that!". We laughed and she said it's not a bottle of wine, this is "everything you need to open and keep your wine." It is the Bordeaux Wine Tool Set. Inside is a stainless-steel waiters key style cork screw, drip ring and cork screw, and drip ring and pouring spout with stopper. You can personalize it with a logo and name.
As she opened her Bordeaux Tool Kit, my first comment was "I LOVE IT – I want one." My second question was, "Can you open this bottle please?" Hey, what are friends for? Salute! (to your health). To order, visit printallied.com or call 973-227-0520.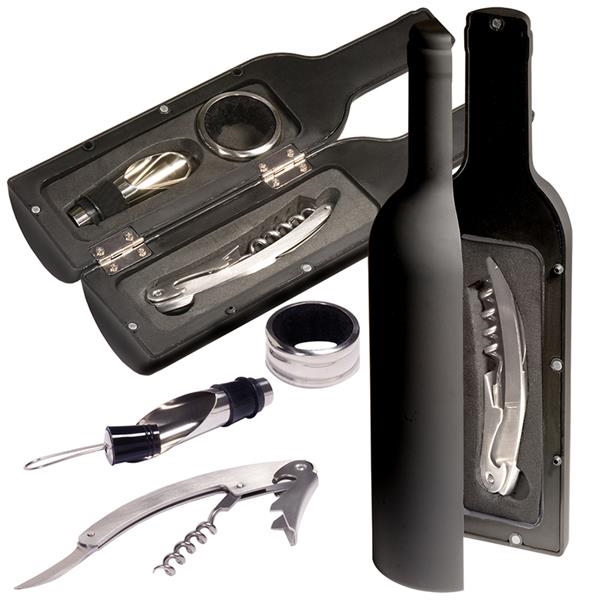 ---
So, we have the wine covered now let's talk
Pizza, Pizza. Everyone's favorite. You just must stop by Williams-Sonoma and pick up the Breville Crispy Crust Pizza Maker. It will surely make your foodie smile and hopefully get you a lunch/dinner invite. Thin crust pizza in 5-6 minutes on the hot stone and it will warm your tortillas or bread too.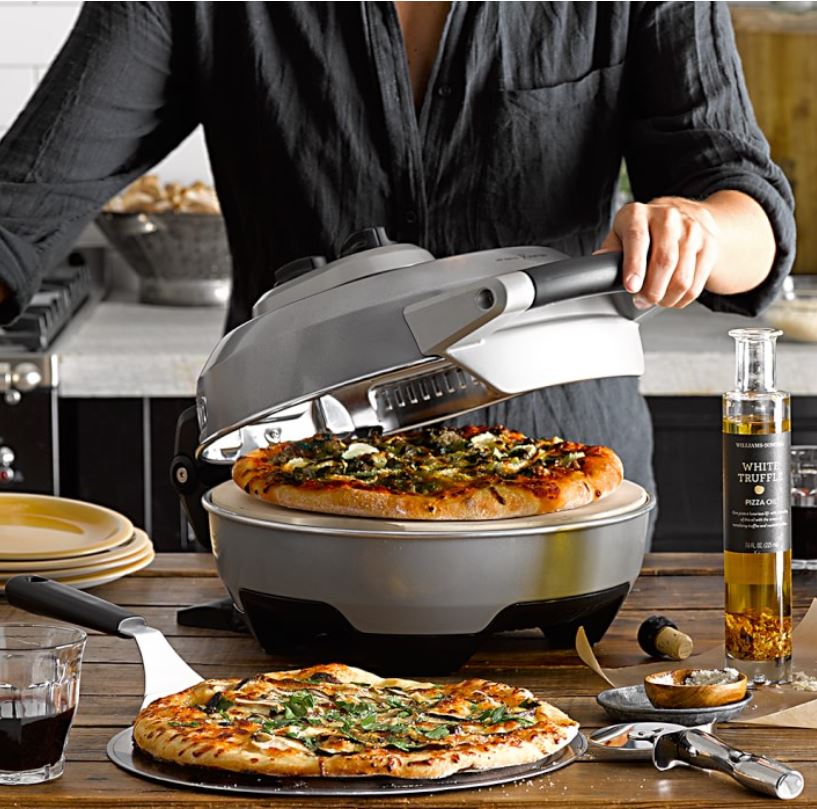 ---
No one's kitchen is complete without frequently used spices. You must check out the Essential Spices Collection – 24 half cup jars of every necessary spice, nicely stacked in the wooden organizer. Check it out at spicehouse.com.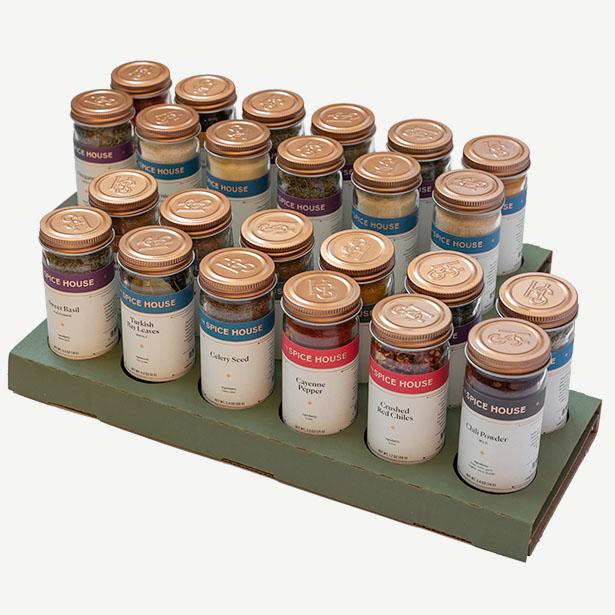 ---
I really do love my Calphalon nonstick 10-piece classic pots and pans cookware. The no boil-over inserts are truly a life saver, and I'm not the only one that boils over! You can take these from stove top to oven to reduce cleanup. Now you're getting creative! $159.99 at amazon.com.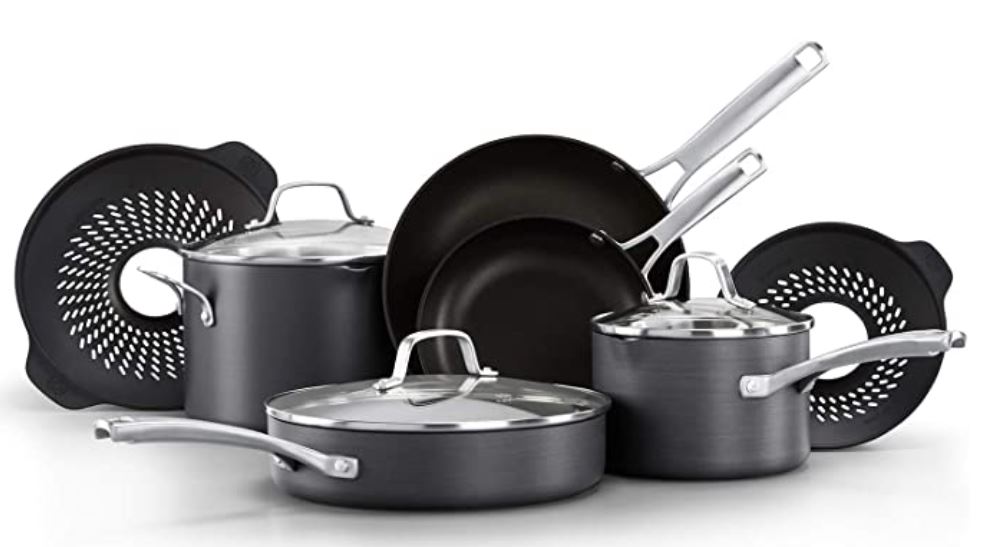 ---
Who needs a stove top or oven? With healthy eating on everyone's mind, an air fryer is a must for everyone. I personally like the Philips Premium Digital Air Fryer with fat removal feature technology. I think most people like food whether they eat to live or they live to eat. But they may not like to cook. I just put my salmon or my vegetables in my air fryer and shortly thereafter dinner is served. Williams-Sonoma carries this must have.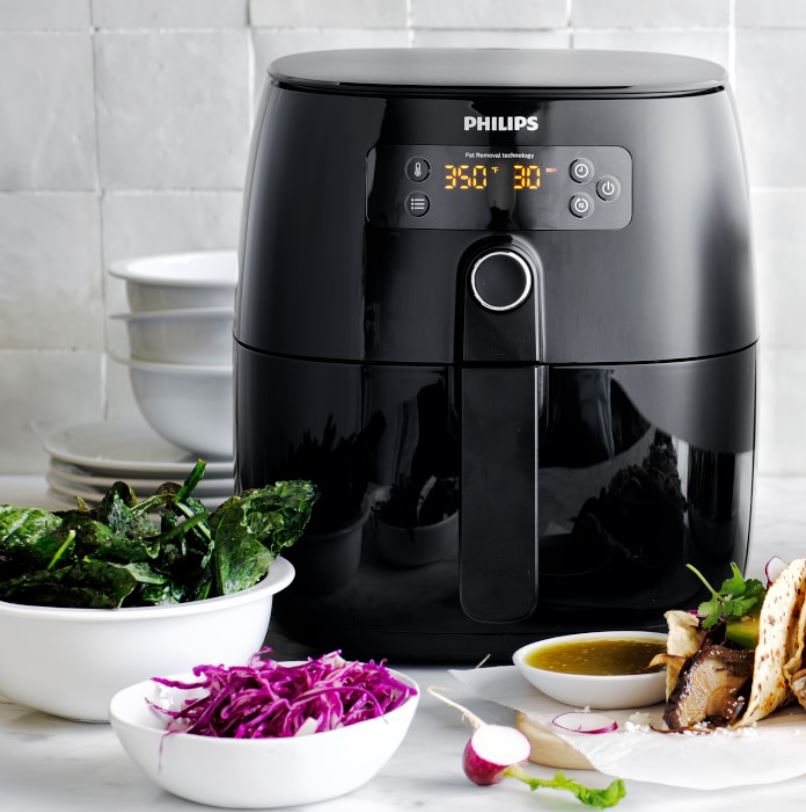 ---
If you think they have a well-stocked kitchen than buy a gift card. It is no secret that I just love finding new restaurants and food tasting. We all know restaurants have had a difficult time due to Covid restrictions and the most recently flooding. A gift card not only introduces your foodie to a new restaurant and cuisine, it also supports our local restaurants. If you cannot think of which restaurant for a gift card, browse Dining Out Jersey magazine for ideas. Don't forget the new Dining Out Jersey "Journey Book" for buy-one-get-one dining deals at dozens of fabulous restaurants. Visit diningoutjersey.com for details.
It was So much fun shopping with you.
I wish you, your family and favorite foodie a wonderful Holiday Season! Send me a message if you'd like to know a great spot.
Follow me on Instagram @lindaslist_ and follow @diningoutnj. Ciao for now!