As tourists and area theater enthusiasts eagerly await the lights on Broadway to turn back on after over a year of darkness, Tony award-winning producer and New Jersey native Wendy Federman sat down with Dining Out Jersey to discuss Broadway's fall return and the revival of New York City post-Covid-19
BY LIANNA ALBRIZIO
Flashback to March 2020, when the Covid-19 pandemic shuttered businesses and emptied Manhattan streets, the so-called City that Never Sleeps went out like a light and with it the lights on Broadway for which Manhattan is famous.
With arguably the worst year of the 21st century behind us given a vaccine, the community working together to enforce social distancing, the economy inching its way out of a recession, and the steady reopening of businesses and schools, the world of Broadway is now the next in line to see the proverbial light at the end of the tunnel. A year after theaters went dark, New York Mayor Bill de Blasio has pledged to reopen Broadway in phases starting in September.
Before the pandemic upended Broadway's run of musicals, there were just under 15 million spectators at Broadway shows during the 2018-19 season, according to Broadway League, an organization representing producers and theaters. Before theaters closed their doors on March 12, 2020, the last slate of musicals included the wildly successful "Jagged Little Pill," based on the book by Diablo Cody and the words and music of Alanis Morrisette on her 1995 namesake album, and "Dear Evan Hansen," based on the book by Steven Levenson about one schoolboy's affliction with social anxiety, among many others. New Jersey's own Wendy Federman, a nine-time Tony Award-winning producer and chief executive officer of Foolish Mortals Productions, says she's looking forward to the return of these monumental shows and musicals to the stage in all their glory.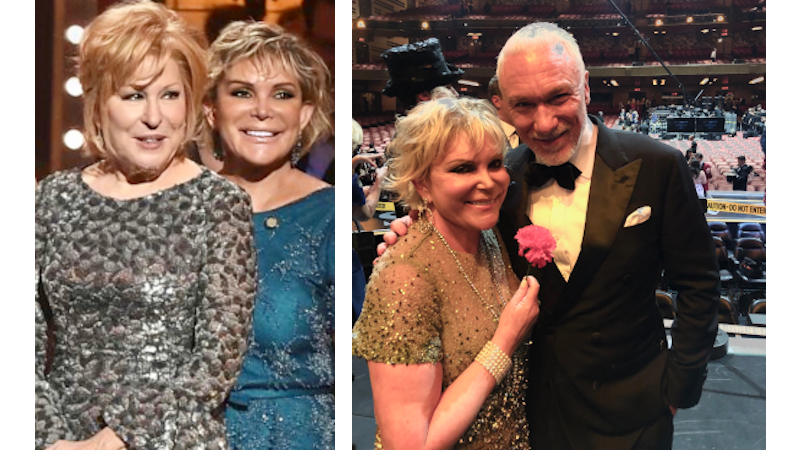 "We're appreciative of his [de Blasio's] recognizing its importance to New York City as the center for arts and culture," said Federman of Broadway's announced comeback plans. "Without Broadway, there is no New York City."
In late March, de Blasio said the city will implement a number of public health measures to see the September reopening through, including the creation of a vaccination cite in midtown for the theater industry, a mobile vaccination unit for off-Broadway theater workers, pop-up Covid-19 testing sites near theaters and crowd-management plans ahead of and after performances. He also plans to work with Governor Cuomo to obtain guidance regarding mandates on mask usage for theater workers and obtaining proof of vaccination from audience members and negative Covid-19 tests to promote safety among theater performers and workers.
"It's a safe bet for opening certain shows in September," explained Federman, "and not all open at the same time. Each show has a conversation with the theater owner as to when the timing is right. Shows that are newer might be good to open sooner, as less people have seen them."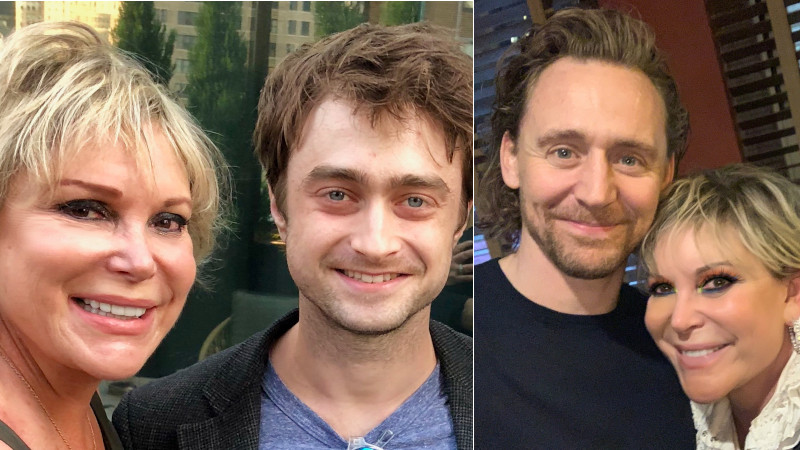 Since the pandemic, Federman said she speaks for all theater workers of the emotional toll the pandemic has taken on them and the actors, a number of whom she said she has stayed in contact with via Instagram Live during last year's lockdown. "My work is my passion," said Federman. "I'm a theater-goer and lover, and the last year has been the loss of friends and family and a devastating economic loss. I have missed the personal exchange of energy being in an audience. It was an integral part of my life. Once it's back, I will be there at my show and other shows as a cheerleader. I can't wait."
In the time since Broadway went dark, the Covid-19 Relief Bill allocated roughly $15 million in support of the Save Our Stages Act to help offset the financial impact the pandemic has had on live venue operators, producers, promoters and talent representatives back in December. Apart from federal funding, fundraising efforts have been made by such nonprofits including Broadway Cares/Equity Fights AIDS. Funding is only half the battle, Federman says, as the support from spectators is needed now more than ever.
"I've always been proud of my Bergen County zip code," said Federman, who is nominated for five Tony Awards. "We really need the support of the New York Metropolitan area (until we get tourists back) to come to Broadway to support theater as we build our ticket audience back up."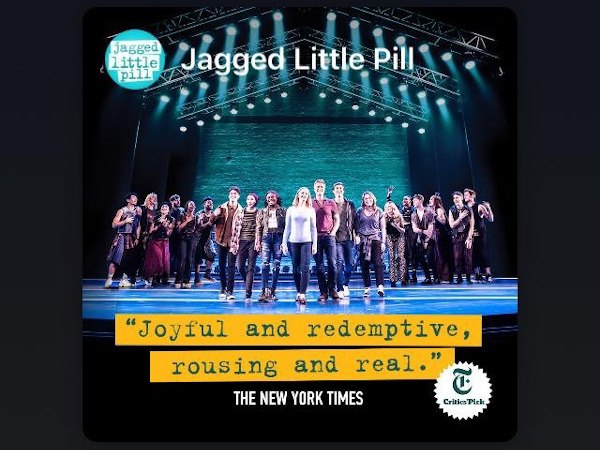 Apart from Jagged Little Pill and Dear Evan Hansen, other productions that will make a comeback to Broadway from 2019 include To Kill a Mockingbird, Ain't Too Proud – the Life and Times of the Temptations, Beetlejuice, Moulin Rouge!, Tina: The Tina Turner Musical, Thoughts of a Colored Man, Hadestown, The Minutes, Company, Sing Street, and The Lehman Trilogy. In addition, Moulin Rouge!, Dear Evan Hansen, Hadestown, The Life and Times of the Temptations, The Band's Visit, and The Play That Goes Wrong are scheduled for upcoming national tours. (The Play That Goes Wrong and Little Shop of Horrors are also in the works for off-Broadway productions.)
Thoughts of a Colored Man by Keenan Scott II bills itself the "celebration of contemporary blackness" and a play Federman agrees needs to be experienced in the era of George Floyd.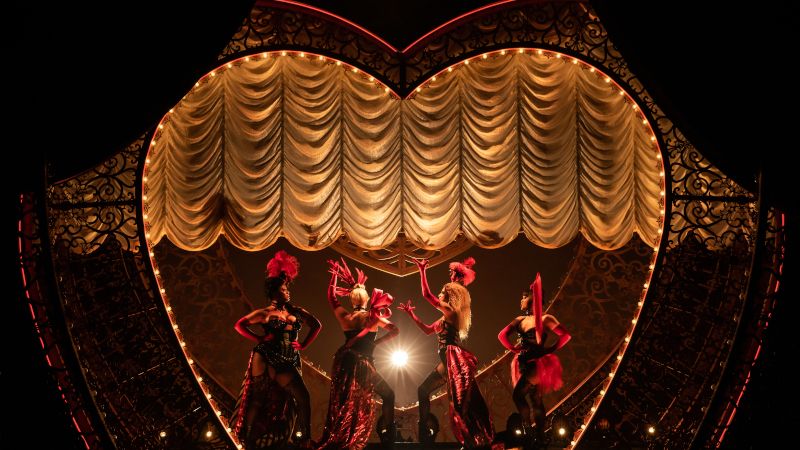 Following the lives of seven black men from Brooklyn, the play is a deep-dive into a day in the life of these men as told through spoken word, slam poetry and rhythm introducing a new voice to the American Theater.
Federman said another one of her productions, Get Up, Stand Up! The Bob Marley Story, is also part of the slate of upcoming London productions scheduled for this October with plans to land on Broadway in 2023. The musical will tell the story of the late Jamaican singer/songwriting legend following his discovery in London. Featured will be the politically-driven title track, classic reggae hits like "Could You Be Loved," and the humanistic lullaby, "Redemption Song" which Marley composed before his passing in 1981.
Said Federman, "What more can we can say for a post-Covid musical than one love?"