All Are Welcome at Our Table
JBJ Soul Kitchen
JBJ Soul Kitchen is a well-known restaurant in Red Bank, New Jersey, run by the Jon Bon Jovi Soul Foundation. It is a charming community-style restaurant that serves healthy American regional cuisine. I met with Dorothea Bongiovi, whose passion for giving back is the backbone for this family philanthropy. I had so many questions for her about how it all began and how her dream has served to touch so many lives.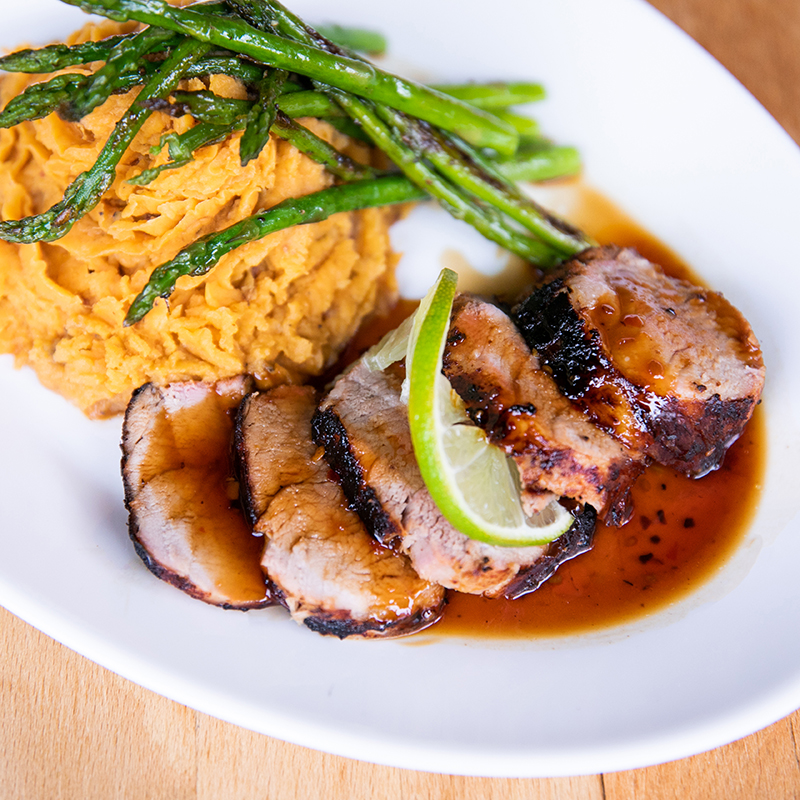 Coming Home
JBJ Soul Kitchen is so much more than a non-profit community restaurant. Twelve years ago, Dorothea Bongiovi was inspired to bring communities together in a way that was unique and necessary. In 2011, she and her husband, Jon Bon Jovi built a hip, post-industrial restaurant in the town of Red Bank. They called it JBJ Soul Kitchen, a place where people could dine in a quality restaurant while at the same time becoming part of a movement to help others in-need from their own neighborhoods. Dorothea explains that the idea of having paying customers dining along with non-paying customers creates an environment of non-judgement and kindness. Paying customers are empowered to feel part of something meaningful and at the same time the non-paying customers feel respected. "I wanted to give people a dignified, beautiful experience almost like coming to someone's home," Dorothea says encouragingly. Those who can pay, are asked to donate more to cover the cost of those who can't. Those who are unable to pay, contribute by volunteering. When finishing their meal, they can volunteer their time in the kitchen or in the gardens where the vegetables and herbs grow.
Healthy Delicious Food
Paying it forward is never so much clearer then when dining at JBJ Soul Kitchen. As a paying customer you are given a delicious meal created by their amazing Executive Chefs and Head Chefs who are trained and experienced Culinary Arts Graduates. The suggested donation in Red Bank is $20 for lunch or $30 for dinner for an appetizer, main entrée, and dessert. Each location has a unique menu created by the chef based off locally sourced and seasonal ingredients, which changes every two weeks. To start your meal, you can choose from options such as the Spring Artichoke Bisque or fresh Asian Bok Choy Salad. Entrées include the Soul Seasoning Grilled Chicken with artichokes, sun dried tomatoes and spinach, served over Angel Hair. Another favorite is the Moroccan Stuffed Eggplant with Bulgur wheat, chickpeas, roasted tomatoes, peppers, and onions. The culinary team of chefs create a dessert of their choosing or offer fresh fruit. "Many are amazed that our food is so good, we are one of the best restaurants in our respective communities," Dorothea is proud to say. "Food quality is very important whether a guest is paying or not. Everyone enjoys an amazing meal. Healthy, delicious food should not be a luxury."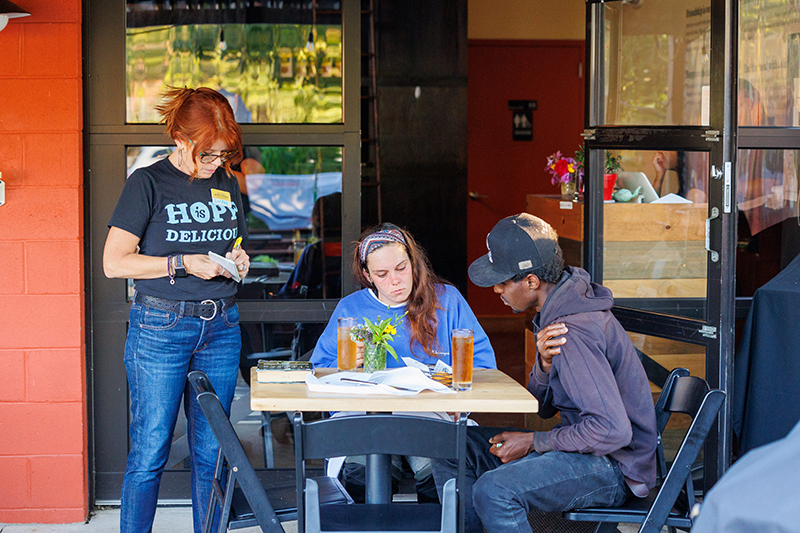 Always Welcome
The restaurant experience is not just about nourishing food. When a customer comes in, the trained front-of-house staff explains how the restaurant structure works. It's difficult sometimes for people to ask for food, but the staff is warm and friendly. If the diner explains they cannot afford to pay, the front staff spends some extra time with them, learning more about their situation. Dorothea reassures, "Our wait staff is fully trained. They are friendly, welcoming, and respectful. Always making sure that everyone feels the warmth that we want them to feel." There are over 350 programs in the local area to assist people with health issues, job training, mental health, and housing. The support staff at JBJ Soul Kitchen can guide an in-need customer toward many other local resources. It's special being part of the JBJ Soul Kitchen, because whether someone works as host, server, kitchen staff or chef, they are a key component for building a support system within the community. When leaving, customers are always encouraged to return whenever they can to volunteer, enjoy a delicious meal and be a part of family style support system.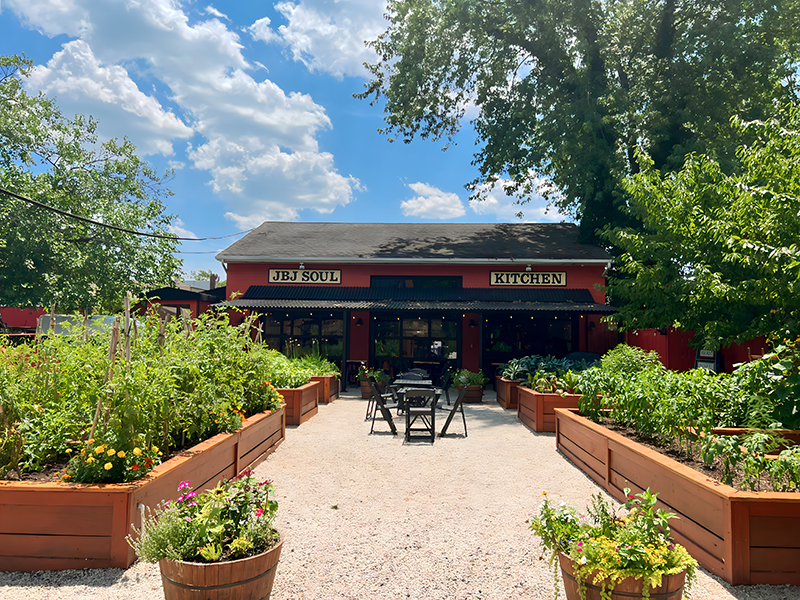 Four Locations
I asked her why she chose the locations for her restaurants. "Our first location was in Red Bank, NJ because it was the community where we lived. I knew there was a sizable, underserved population in close proximity to a wealthier community, which is not uncommon. I wanted to be at that crossroads, where a paying customer could afford to pay it forward and also a location where those who needed us could easily access us." Eventually they saw a need in many other areas throughout New Jersey. "We now have 4 locations, in Red Bank and Toms River, on the campuses of Rutgers University in Newark, and New Jersey City University to address the issue of student food insecurity. We are looking at other locations as well."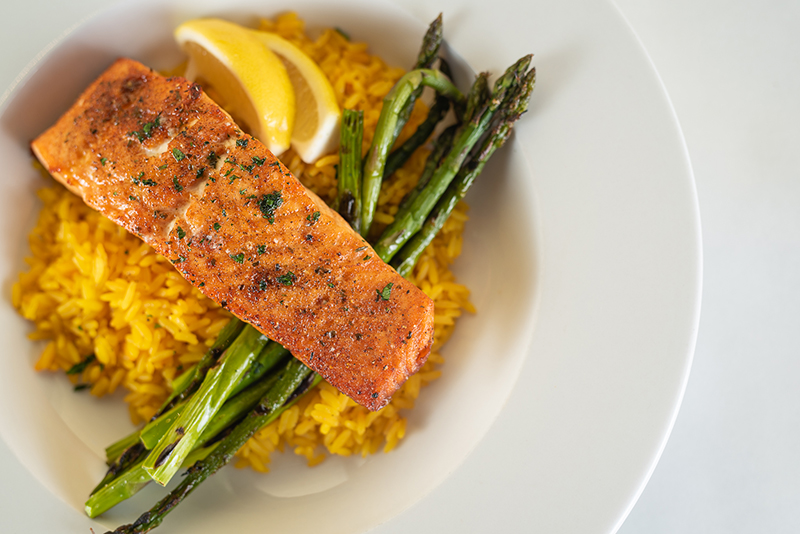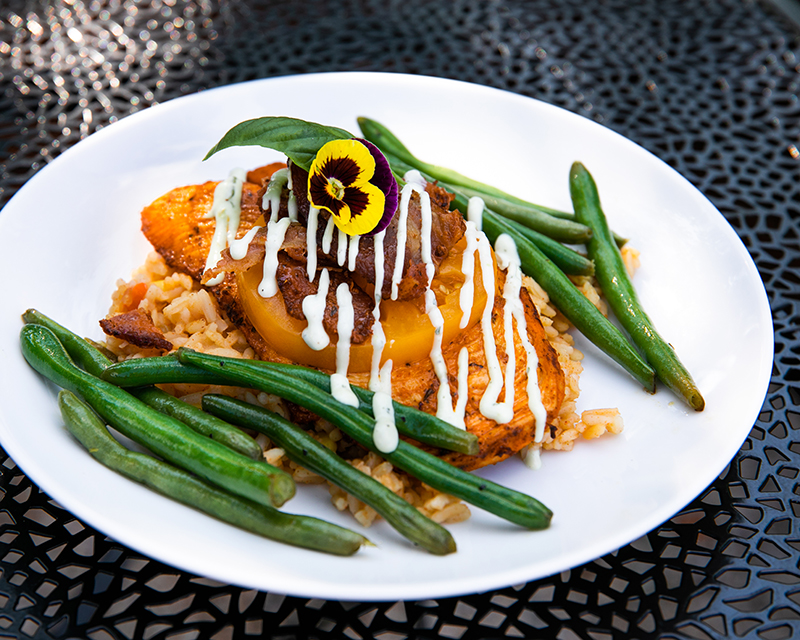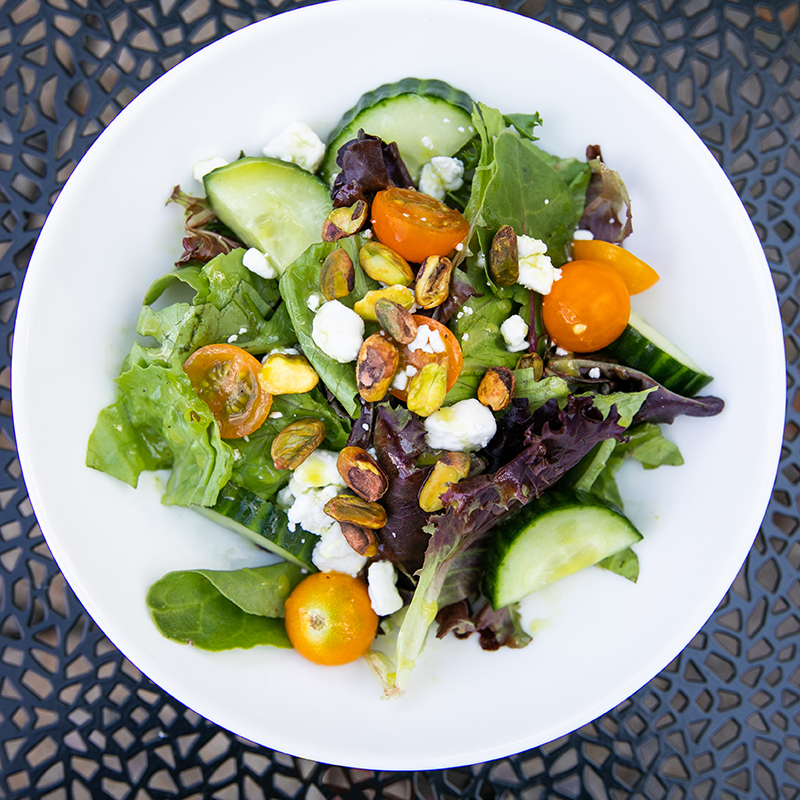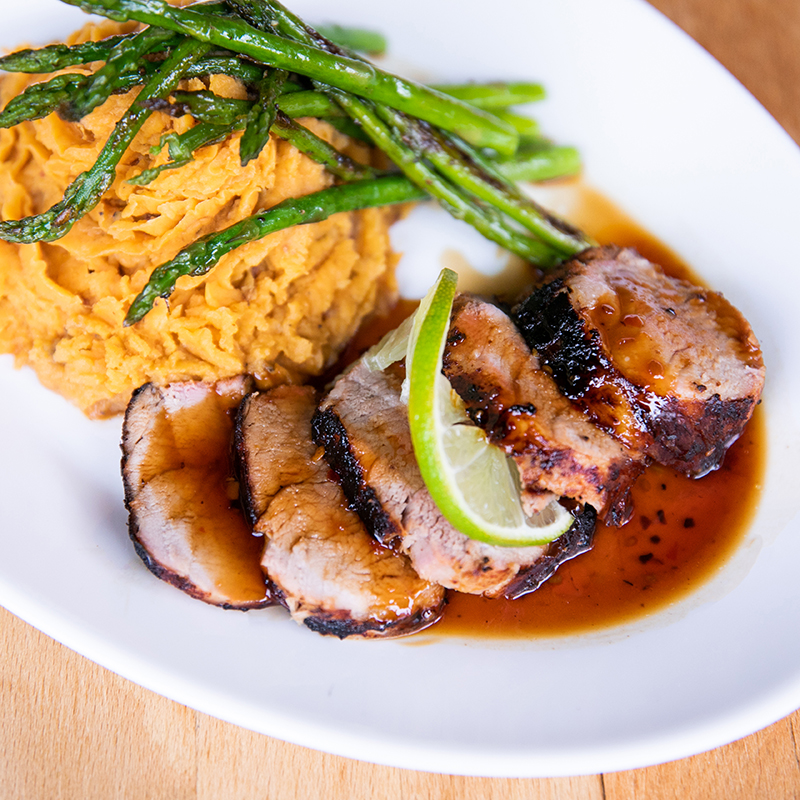 Pay It Forward
The Pay it Forward model is to directly give back or repay a kindness received. At JBJ Soul Kitchen, you will receive a hearty meal for a fraction of the cost you might spend at another eatery. JBJ Soul Kitchen offers these prices in order to give customers the ability to pay for someone else's meal. No one knows who is paying and who is in-need at the restaurant. "We treat all guests the same and expect that in return," Dorothea says. "At the end of the meal, everyone has had the same experience, and no one knows who is paying and who has volunteered." Having the opportunity to quietly help another person or family that is sitting beside you is priceless.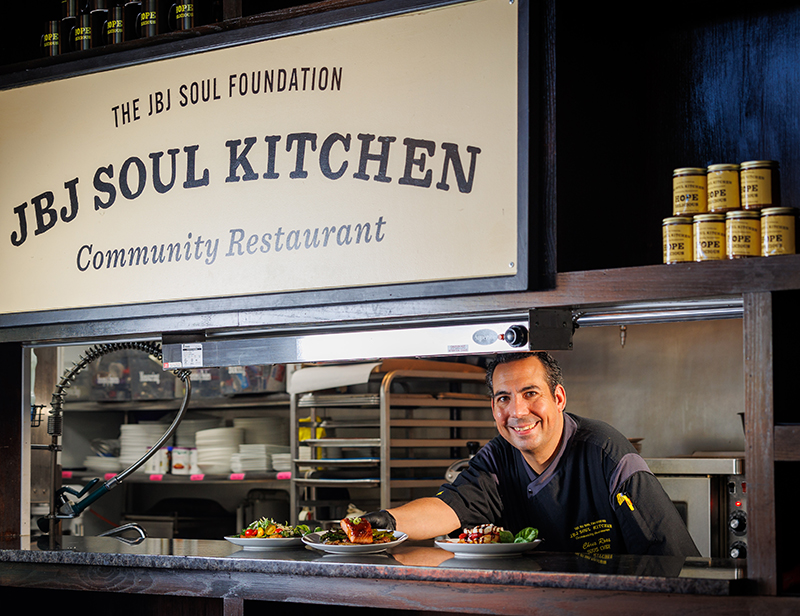 Every Meal Is A Story
Dorothea and Jon are actively involved in the restaurant and their children have also volunteered throughout the different locations. I asked Dorothea if there was a memorable moment, she had at JBJ Soul Kitchen? "Every meal is a story so there are thousands, but one story comes to mind. We had a guest who was a veteran, street homeless, and dealing with some health issues. Over the course of several months, we were able to get him the help he needed. Last Thanksgiving, he let us know that he was off the street and doing well. He said that we had "saved his life." She added, "In this case, it is not hyperbole."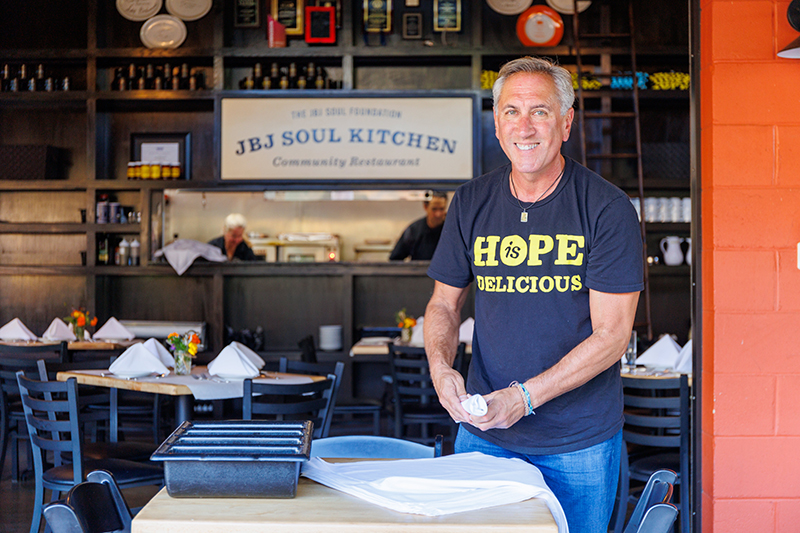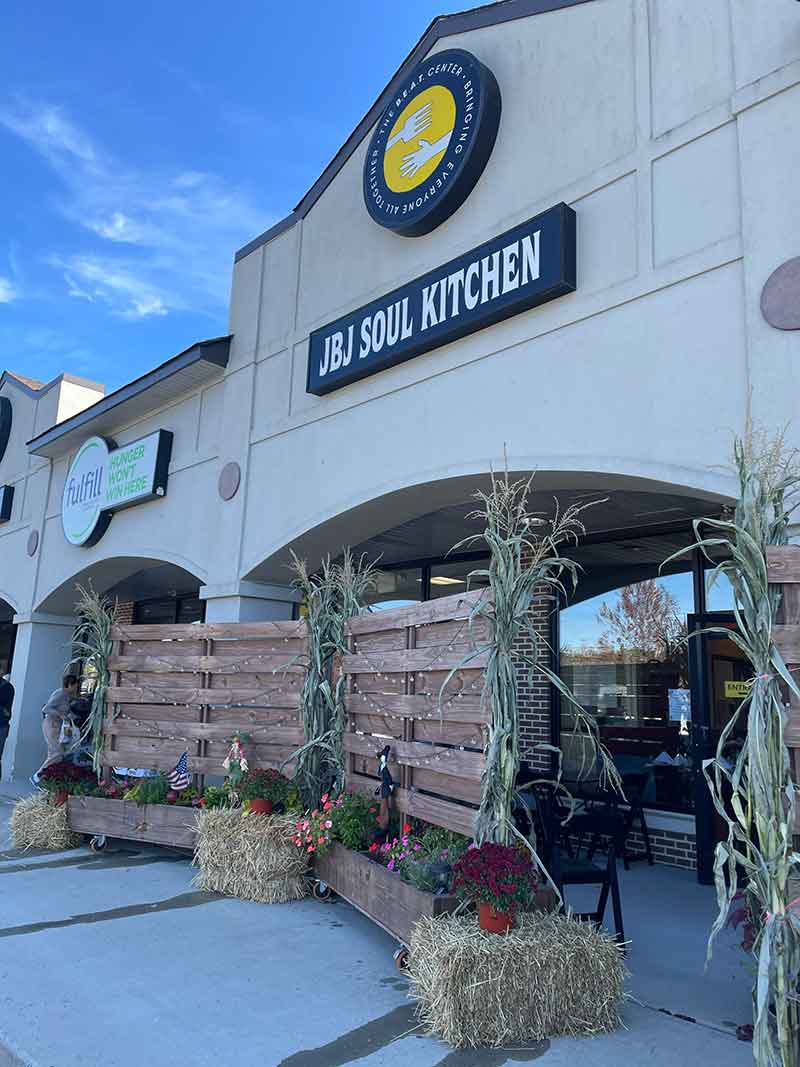 For I Was Hungry
Over the past few years, the restaurant has faced some challenges. Dorothea describes how after the COVID-19 pandemic hit our area things have not been easy. "Unfortunately, our in-need numbers have been growing since the pandemic to over 60%, and with the cost of food going up, JBJ Soul Kitchen is impacted just like everyone." Still today there are a great many people in New Jersey who are struggling to make ends meet and who visit JBJ Soul Kitchen regularly. If you are looking to be a part of an emotionally impactful movement, there are many ways to support in addition to dining and paying it forward. On their website you may donate, volunteer and you can even visit the Shop Menu where you can purchase Hope is Delicious Soul Seasoning and their official merchandise.
For more information on giving back, getting involved or dining out go to the JBJ Soul Kitchen website.