Old York Cellars
in Ringoes, NJ
by Karin Colantuono
More Than A Winery
Nestled in the heart of New Jersey's picturesque Hunterdon County lies the ultimate haven for wine experiences in New Jersey – Old York Cellars {80 Old York Road, Ringoes; 908.284.9463; oldyorkcellars.com}. Founded in 1981, it has deep roots in New Jersey winemaking. Purchased by David Wolin in 2008, the winery isn't only dedicated to crafting great wines but also to creating a dynamic winery experience. "We have a legacy to uphold," said Wolin. "This property has some of the oldest vines in the County. It's our mission to make award-winning wines while being accessible to the casual wine drinker. Our winemaking team crafts a wide variety of fine wines for every palate from dry red wines to our popular fruit wines."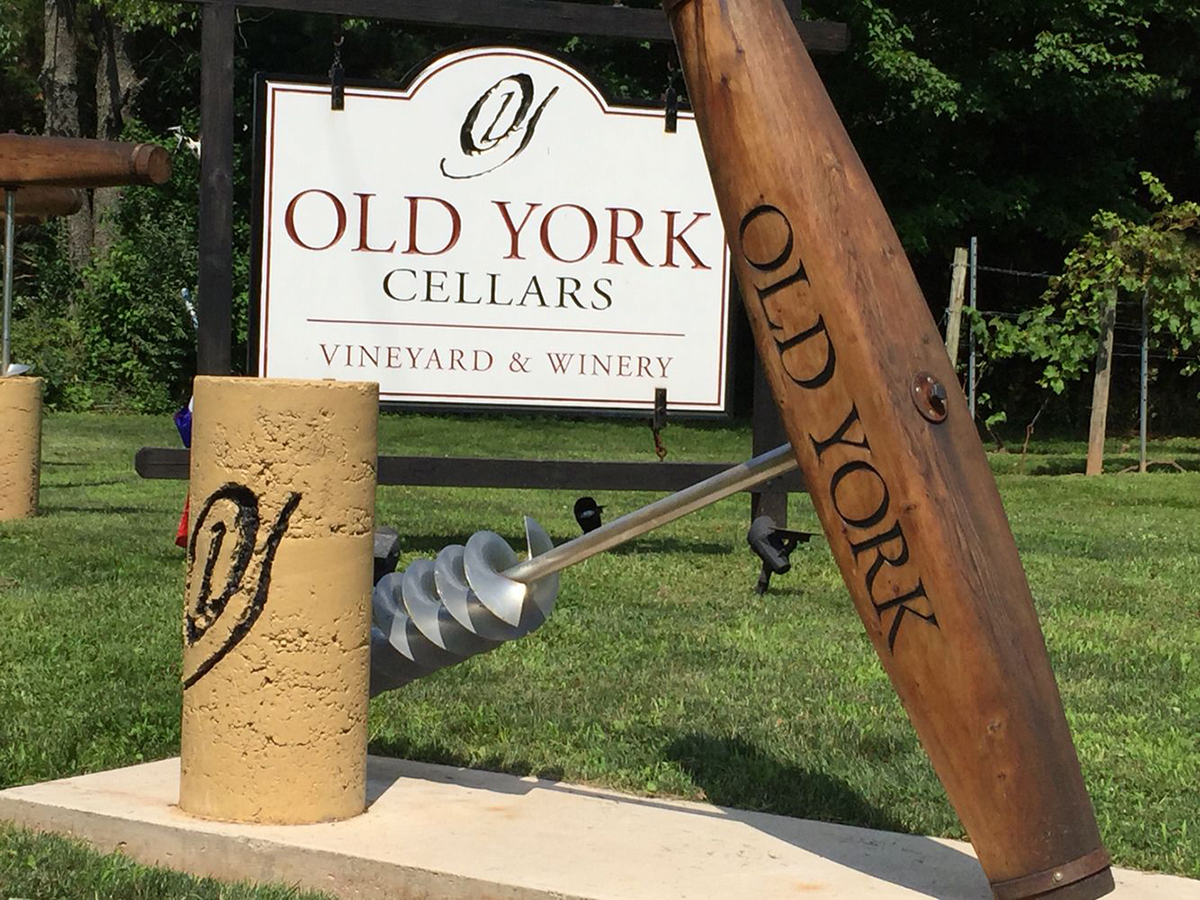 25 Acres
The picturesque environment envelopes you as you drive down the gravel driveway. Spanning more than 25 acres, Old York Cellars' guests are immersed in the vineyards flourishing with classic varietals like Chardonnay and Cabernet Sauvignon to more distinctive hybrids like Vidal Blanc and Marechal Foch. This dedication to be the best winery in New Jersey is more than just about winemaking but all to do with becoming immersed in the New Jersey Wine culture.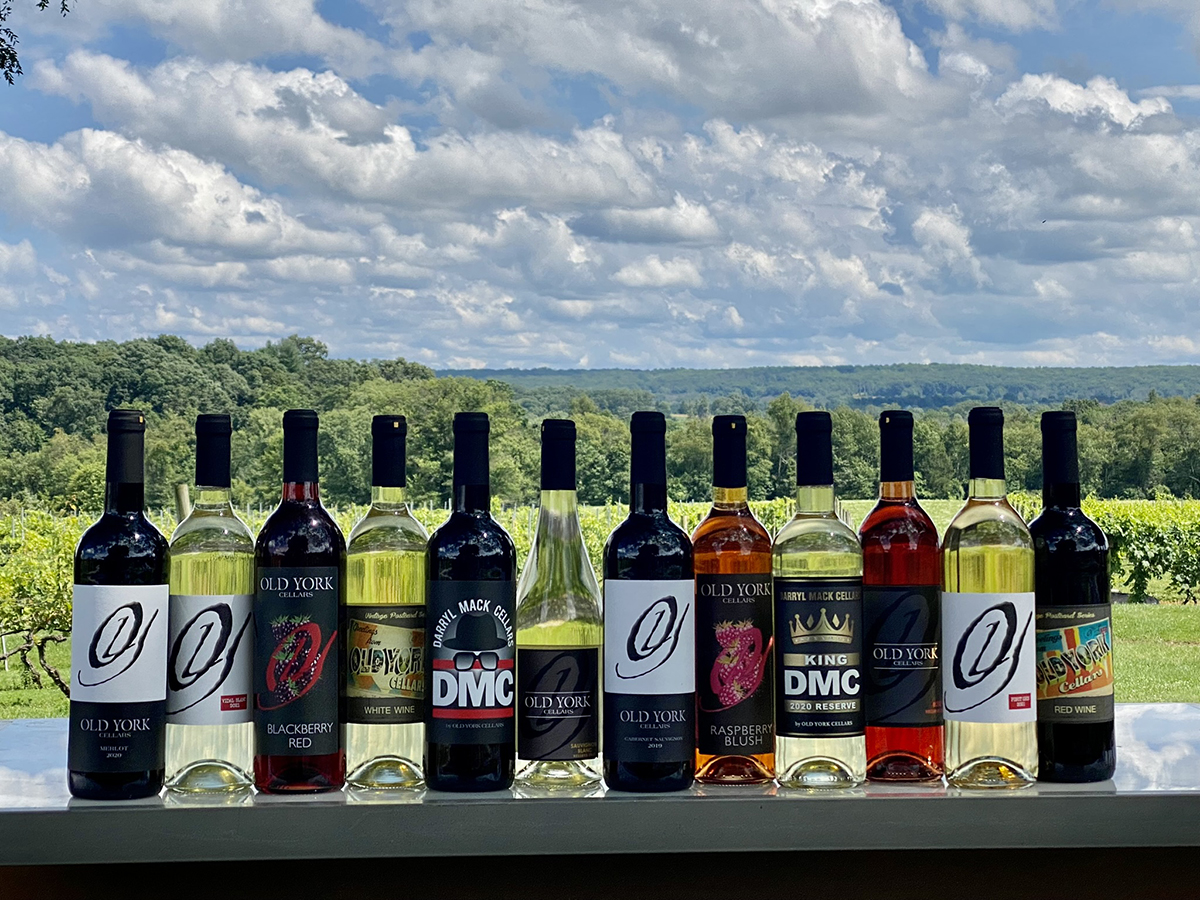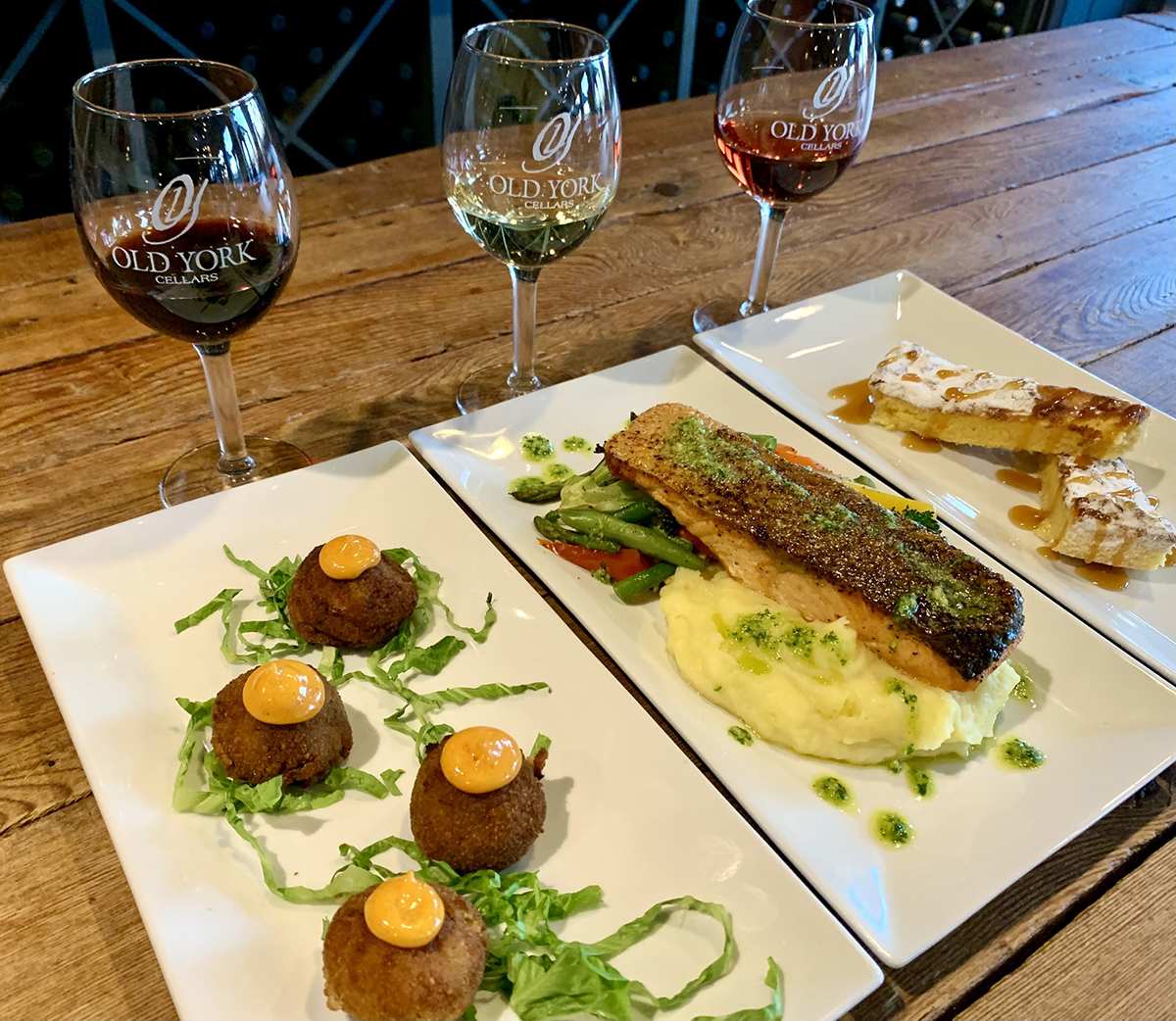 A Wine Experience
"We offer our guests a variety of wine experiences," Wolin explained, "Everything from self-guided/virtual tastings to traditional guided wine tastings to group classes in wine blending. But our most popular experiences are our wine and food pairings. They're the reason guests come back again and again." Old York Cellars offers six specialized wine pairings on their menu ranging from lighter fare like cheese and charcuterie or tapas pairings (available every day) to the ultimate six-course Especial pairing (available only on the weekends). Key to the pairings is the culinary excellence of their resident chef, José Diaz. Trained under three-time Michelin star chef, Ferran Adria, in his native Galicia, Spain, Chef José brings classic old-world style Spanish Cuisine to New Jersey.
Changing with the Seasons
With the Sourland Mountains framing the winery, there isn't a bad seat in the house. Old York Cellars boasts a variety of covered seating areas on their property including their popular cabanas, stone patio and gazebo green. Their terrace seating, the largest outside seating area, is protected from the weather with a large tent for most of the year (heated in colder months) and converted into a winter village complete with fire pits in the colder months. "Our property changes with the seasons," explained Wolin, "It's a great excuse to come back more than once a year."
Engaging Events
The winery's commitment to creating a totally immersive experience around wine is evident through its engaging events. Guests are entertained by live music every weekend, Friday Night Paella on the Patio demonstrations, a twice monthly evening of Wine and Comedy, and most recently, the introduction of the Hunterdon Wine Express. This collaboration with the Black River and Western Railroad in neighboring Flemington has become so popular, it sold out all seven 2023 dates in a matter of weeks.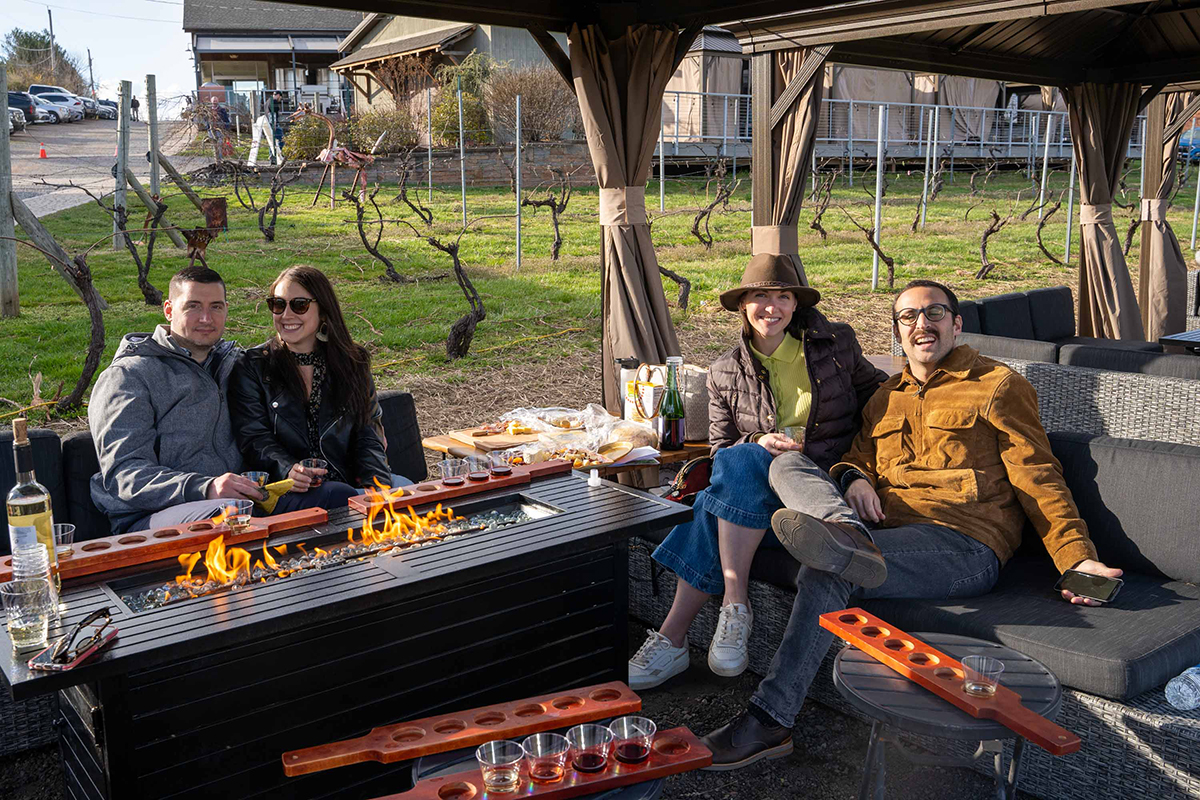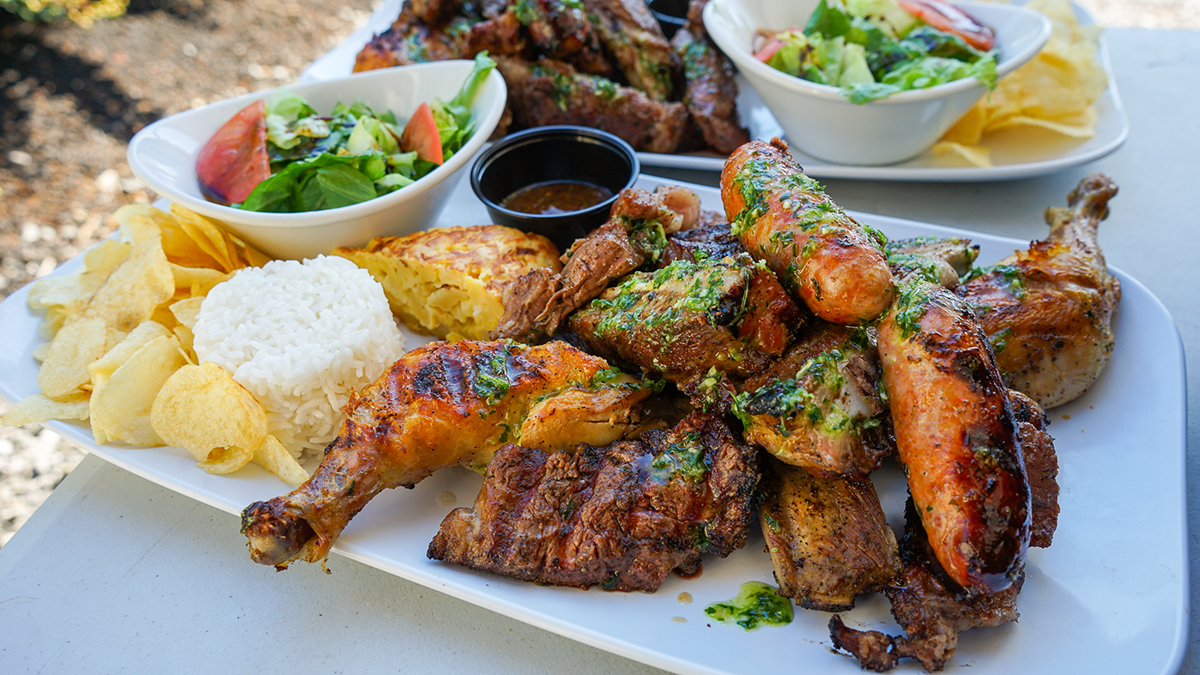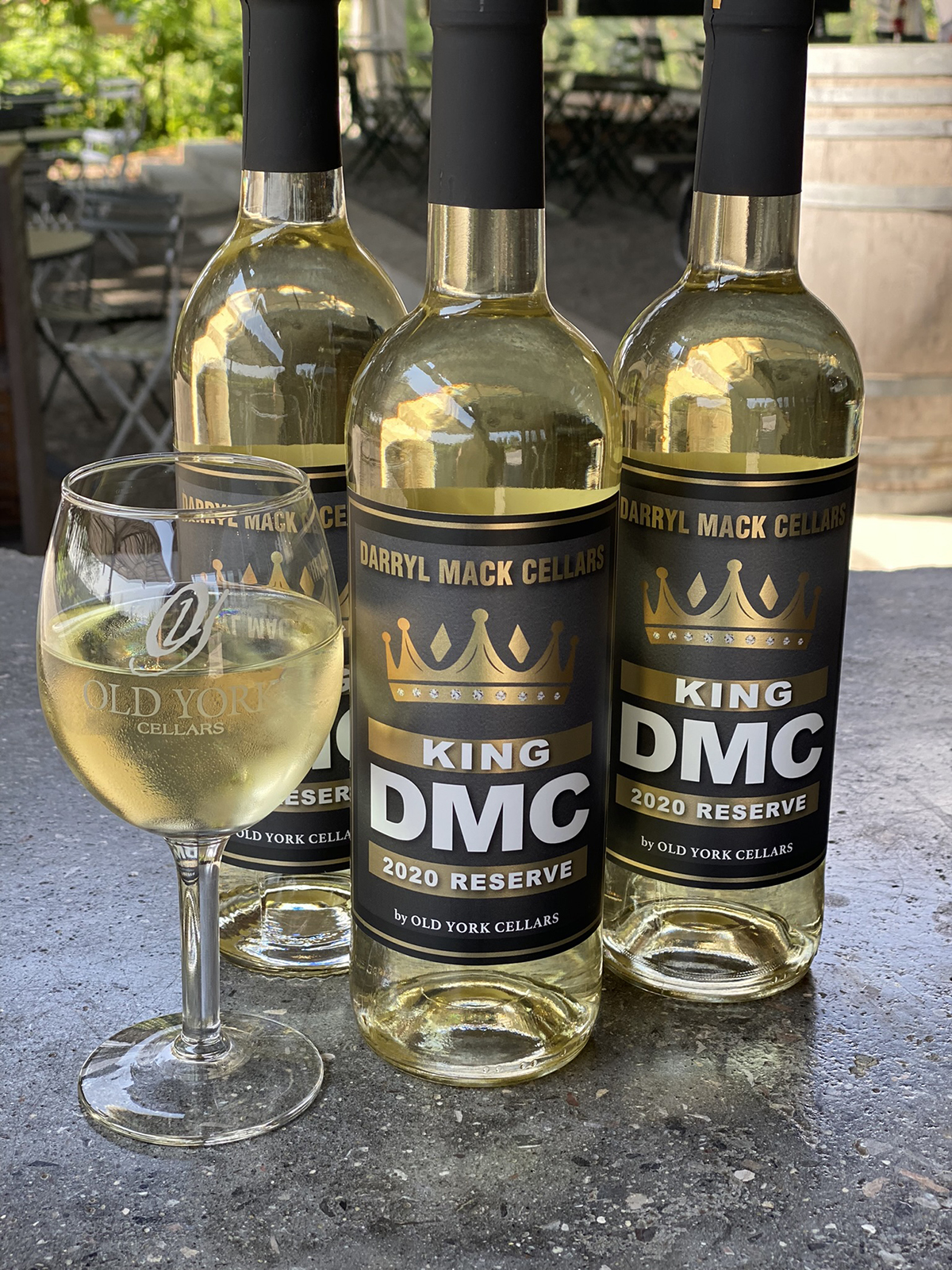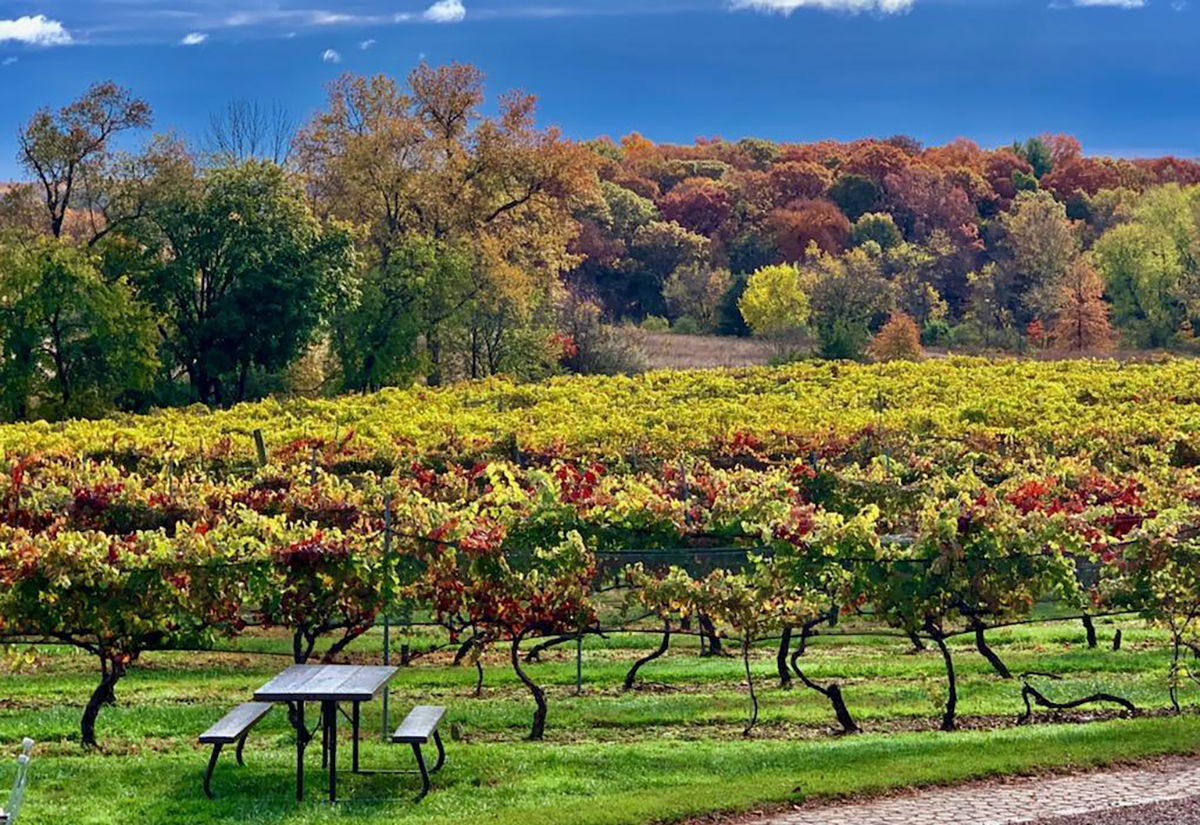 RunDMC Wine
As Old York Cellars continues to evolve, its dedication to producing exceptional wines and offering an unparalleled experience remains unwavering. It has just released its second vintage of wines made in collaboration with Darryl McDaniels of RunDMC.
Picturesque River Towns
Located off of Route 202, the winery is about an hour from both Philadelphia and New York City. You can expand your adventure to explore other cultural and epicurean sites in the area including neighboring Flemington, NJ and the picturesque two river towns, Lambertville and New Hope on the Delaware River just ten minutes away.
7 Days A Week
Open seven days a week, Old York Cellars is proud to not only be family friendly, but also a dog friendly winery. They can also accommodate large parties with advance planning with their events coordinator.
Wegmans Wine Shop
If you can't make it to the winery, a selection of Old York Cellars wines is available at every Wegmans wine shop in New Jersey.
Whether you're a seasoned oenophile or new to the world of wine, a visit to this charming establishment is an experience for all the senses that lingers long after the last sip.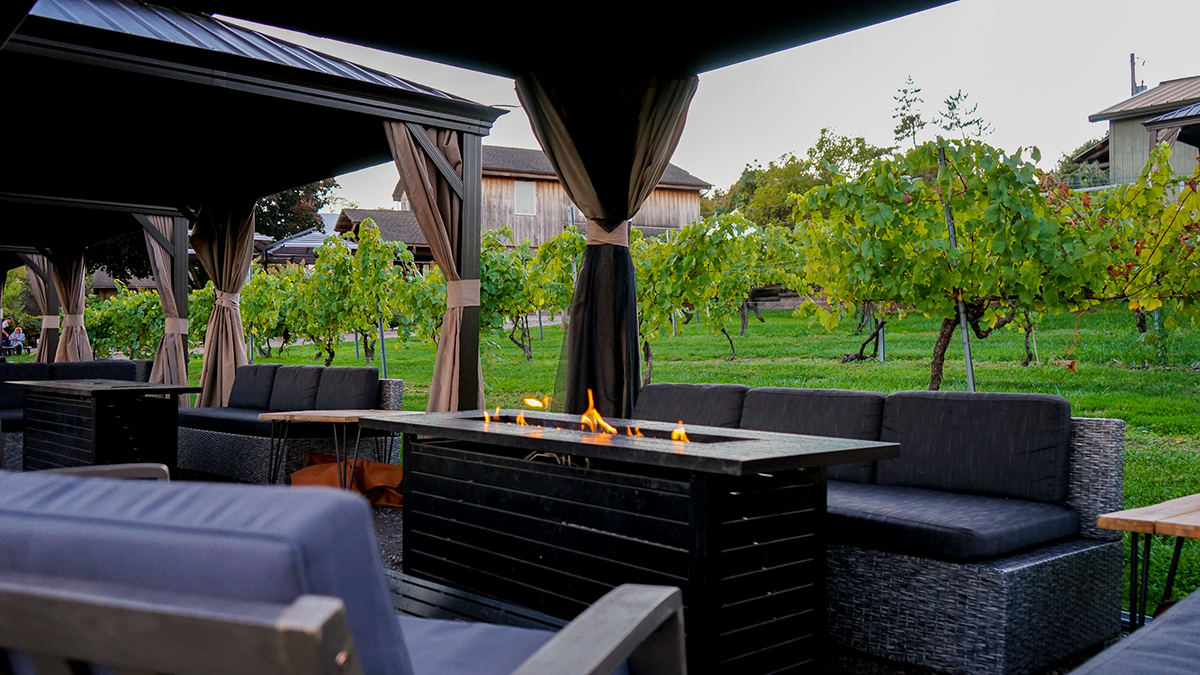 For more Dining Out Jersey Shore winery recommendations please check this out:  UNCORKING NEW JERSEY with DOJS