For I Was Hungy
HOLIDAY EXPRESS Moments
with Founder, Tim McLoone
HOLIDAY EXPRESS
As the holiday season approaches in all its sparkle and splendor, we all feel drawn to help those who are less fortunate than us. The Holiday Express is one of those wonderful non-for-profit organizations that enables us to help others who are in need, disabled, isolated and often forgotten. This successful charitable organization helps to spread kindness to 30,000 people each holiday season and it all started with just one local Jersey musician and restaurateur, Tim McLoone.
He shares his story with us.
 by Tara Jean McDonald Bonanno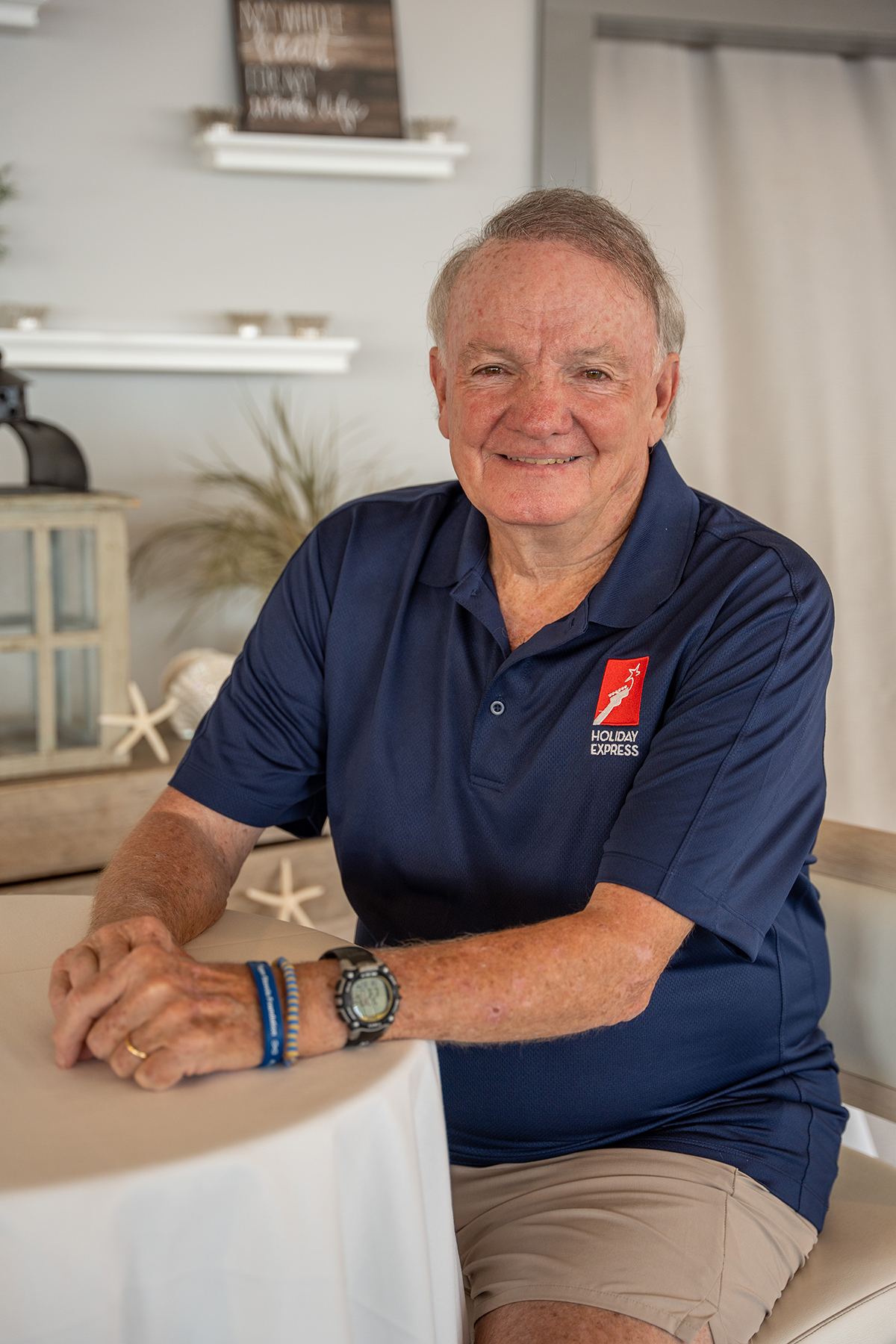 It Started There
For Tim McLoone it all started back in the 70's when tragedies like the Johnstown, Pennsylvania flood and the Fort Wayne, Indiana flood devastated communities. He and his friend Mark LaMura of TV Soap Opera 'All My Children' decided to put together a band and visit these towns so they could share their music and raise the spirits of the people who were struggling. These trips lit a spark inside Tim McLoone.
While working as announcer with the Nets in the NBA, he talked with one of the players who wanted to do something for the homeless and home challenged in Newark. "So, on Christmas Eve we went up to the Double Tree Hotel and there were a few hundred people there on Christmas Eve itself," he described. This time they brought food donated by the Nets, and he could see how it helped make their holiday a little better. He was inspired and decided he wanted to do it again next Christmas Eve.
Next Christmas Eve
As the next holiday season approached, he was joined by Nets owner Don Unger and planned another trip back to Newark. He brought more volunteers, some gifts and a boom box playing Johnny Mathis songs. "It was great. I brought my little daughter with me, my first born, and she and I went back on the parkway with another friend of mine, Bob Keel. And we're just singing Christmas songs in the car on Christmas Eve night because it went deep into the afternoon and early evening. And I realized this is where we were supposed to be – and it started there."
For I Was Sick and You Visited Me
On October 15, 1993, Tim McLoone formed the Holiday Express. He chose the name 'express' to represent how his organization travels to the places where they are needed most. "Express meant we were going to go to them. That's because we found out early on that one of the biggest challenges that people of lesser needs or physical disabilities have is transportation. They just can't get places."
A Special List
Their list of places to visit include long-term residential psychiatric facilities, homeless shelters, soup kitchens, and hospices. "Those places particularly like the psychiatric hospitals where most of the people there are estranged from their caregivers or have outlived their caregivers and have no visitors – we are the holiday experience for them."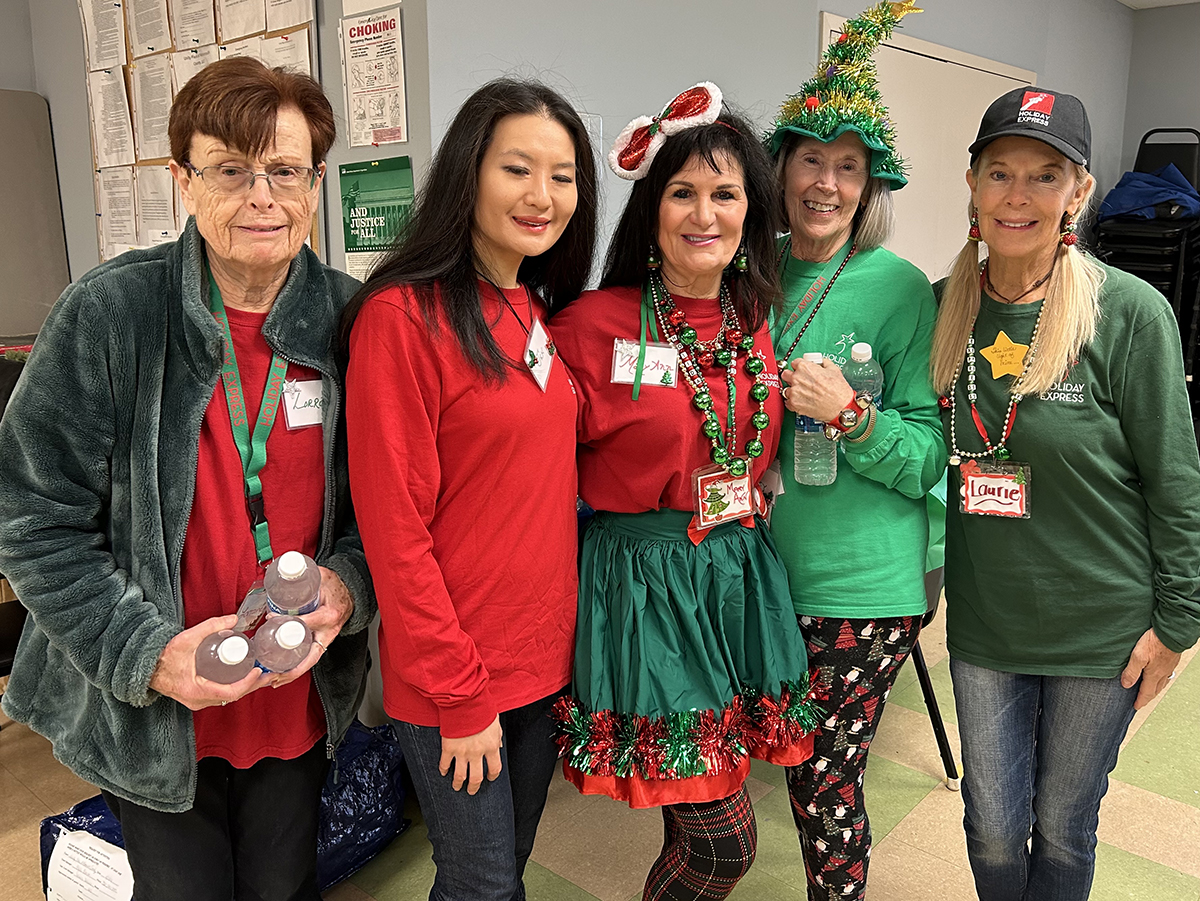 The First Trip
Tim recalls their very first trip bringing Holiday Express to the New Lisbon Development Center that serves residents with intensive needs related to their intellectual and developmental disabilities. (nj.gov) "I remember when we went to New Lisbon for the first time. I met the woman in charge. At first, we were kind of freaked out, being honest about it, just because we hadn't been exposed to that population before. And we knew they wouldn't have anybody there that was a danger to us, but they just looked disoriented and whatever it would be, you know. But it worked out great, and they had a great time.
Nobody Ever Comes Back
So, I went up to her after it was over, and I said, listen, next year you should come out to the bus when we pull up and tell everybody on the bus what to expect so they won't be frightened. And she started to cry, and I said what's the matter?? And she said nobody ever comes back here the next year." The Holiday Express has been visiting that facility every year now for over 30 years bringing food, presents, music and celebrations.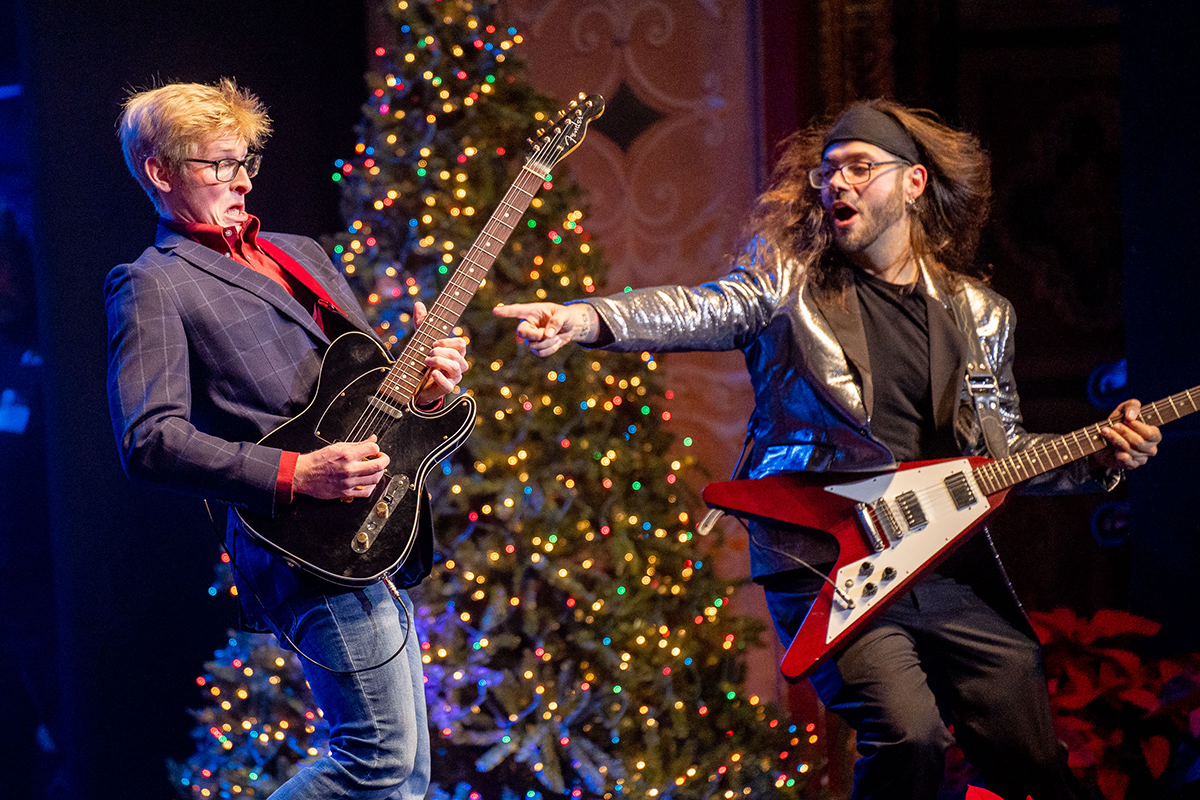 The Musical Moment
Professional musicians are important to Tim, having the best performers who can play and sing a variety of popular songs. In 1993 there were 17 professional singers who came to the initial rehearsal. One of the first songs they sang was John Lennon's song "So This Is Christmas" – each of the lead singers harmonizing together.
So This Is Christmas
Tim McLoone smiles, "Thinking about that now, it still gets me choked up – thinking of that moment that everybody got real quiet and then started harmonizing and singing. That was actually the musical moment when Holiday Express was born." Now Holiday Express has over 50 professional musicians who donate their time during the holiday season.
Bringing The Gift of Human Kindness
Holiday Express is a traveling holiday celebration bringing music, presents and delicious food to the forgotten and isolated. That first year they did ten events. Now 30 years later, from November to December they do up to 100 events in 40 days. They can have two or three performances in a day with multiple bands.
Together as Volunteers
The Holiday Express has more than 2000 volunteers who help carry and set up all the equipment, prepare and serve the food. They also paint faces, and dance with people. "It's one for all and all for one," Tim says with a smile. He can't remember a time that a volunteer hasn't come back the next year. Tim explains what happened when the bus returned after their very first event, "See we dumped out of the bus, and everybody started to cry. I mean they were really touched; it touches everybody." In the end it is better to give than to receive.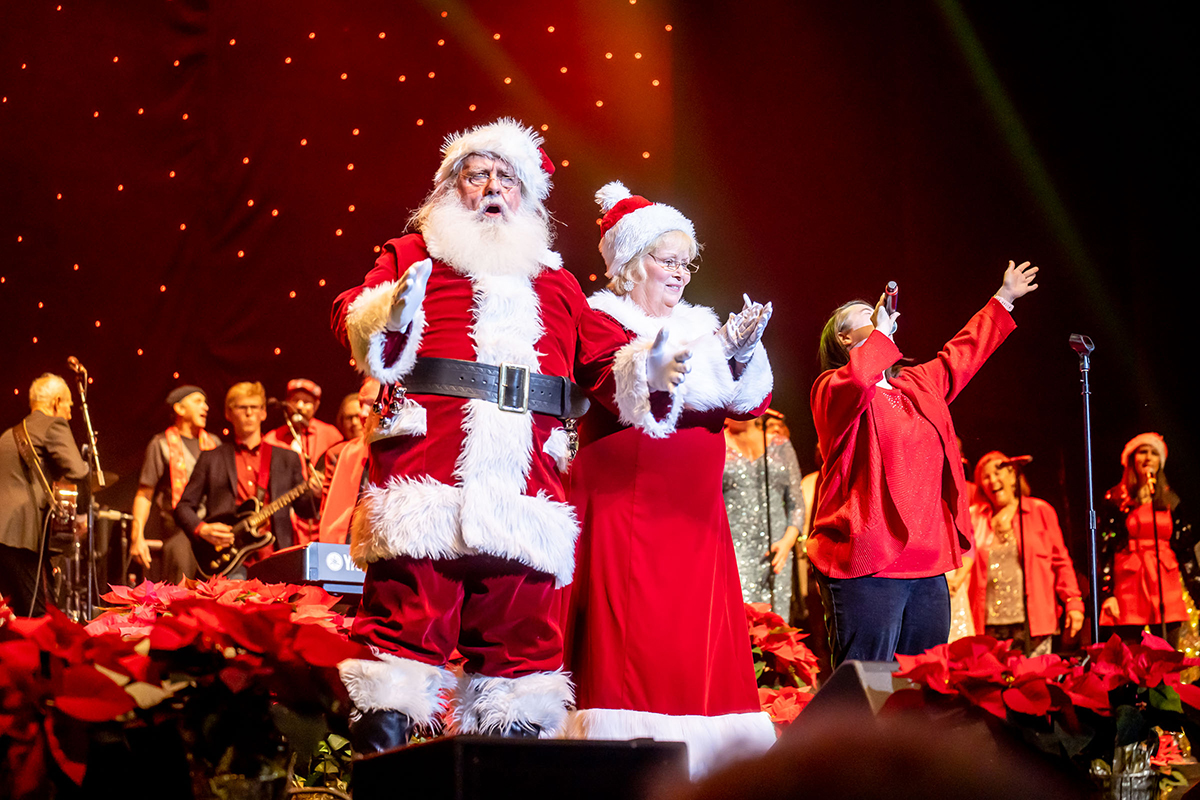 There is No Agenda
The volunteer experience at Holiday Express changes people, and it heals people. Tim explains, "For all the left hand and right hand turns that our lives took; bad decisions – good decisions whatever it was, whatever the things were, this is one good thing that we've all done…This is a purely good thing – there is no agenda."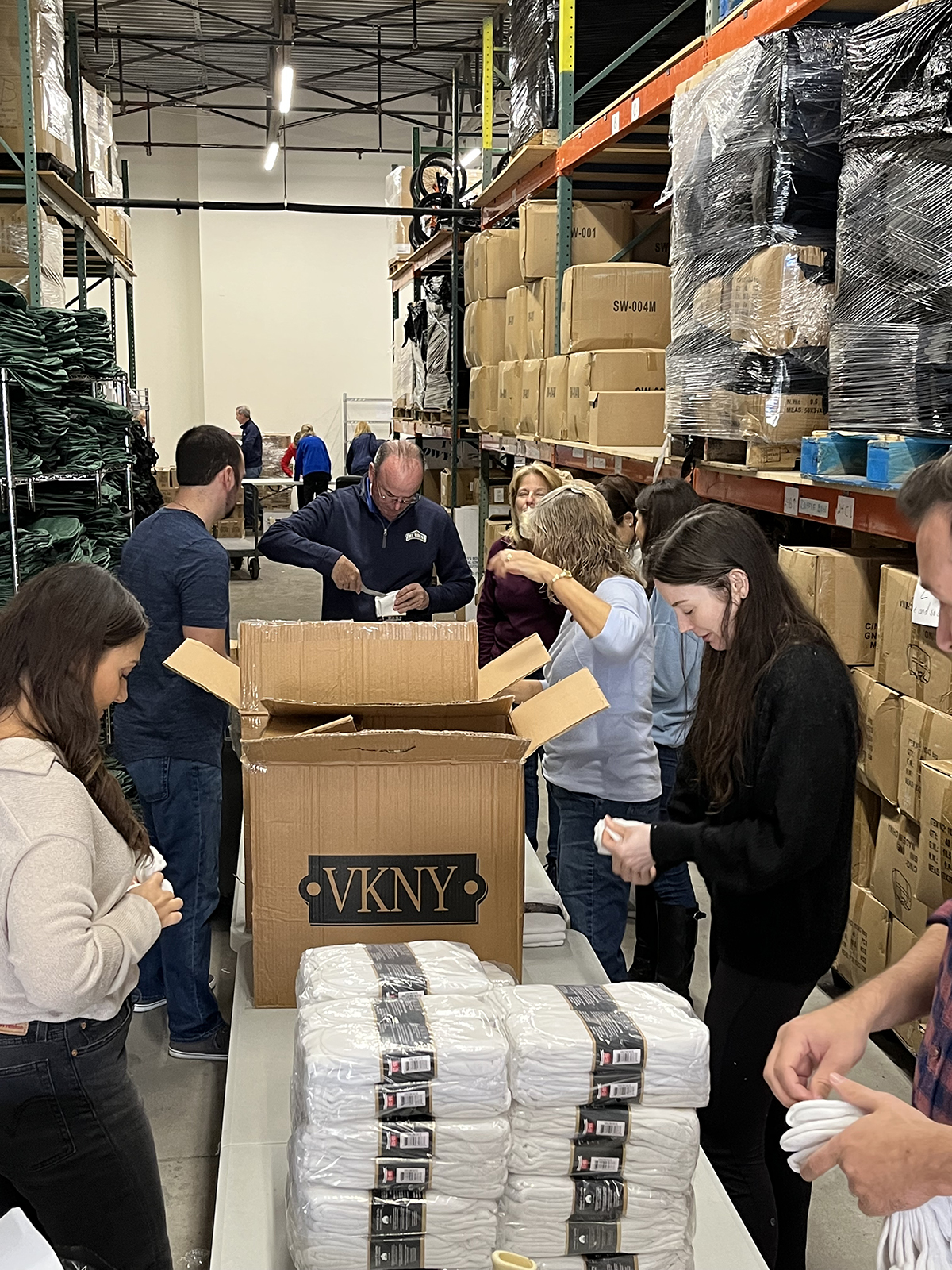 Making a Positive Difference
There is no question that Tim's legacy and contribution to society through Holiday Express will continue. Tim's daughter, Molly, who is on the board, is helping to lead the effort to engage young donors with supporting the organization's volunteer and philanthropic activities.
Just Do It
Tim encourages people who want to make a positive difference, "Just start, don't wait for permission." And he adds, "For the most part it's just sticking with it when it looks like the world is telling you to stop…I think the only other thing I'd say is if you're really in it, if you're pure of heart about what you're doing, don't think about it – just do it."
The Full Interview
Watch or listen to the full interview of "Holiday Express Moments with Tim McLoone" on our YouTube channel @YoursTrulyTJ & @DiningOutJersey
To learn more about Holiday Express, visit www.HolidayExpress.org.