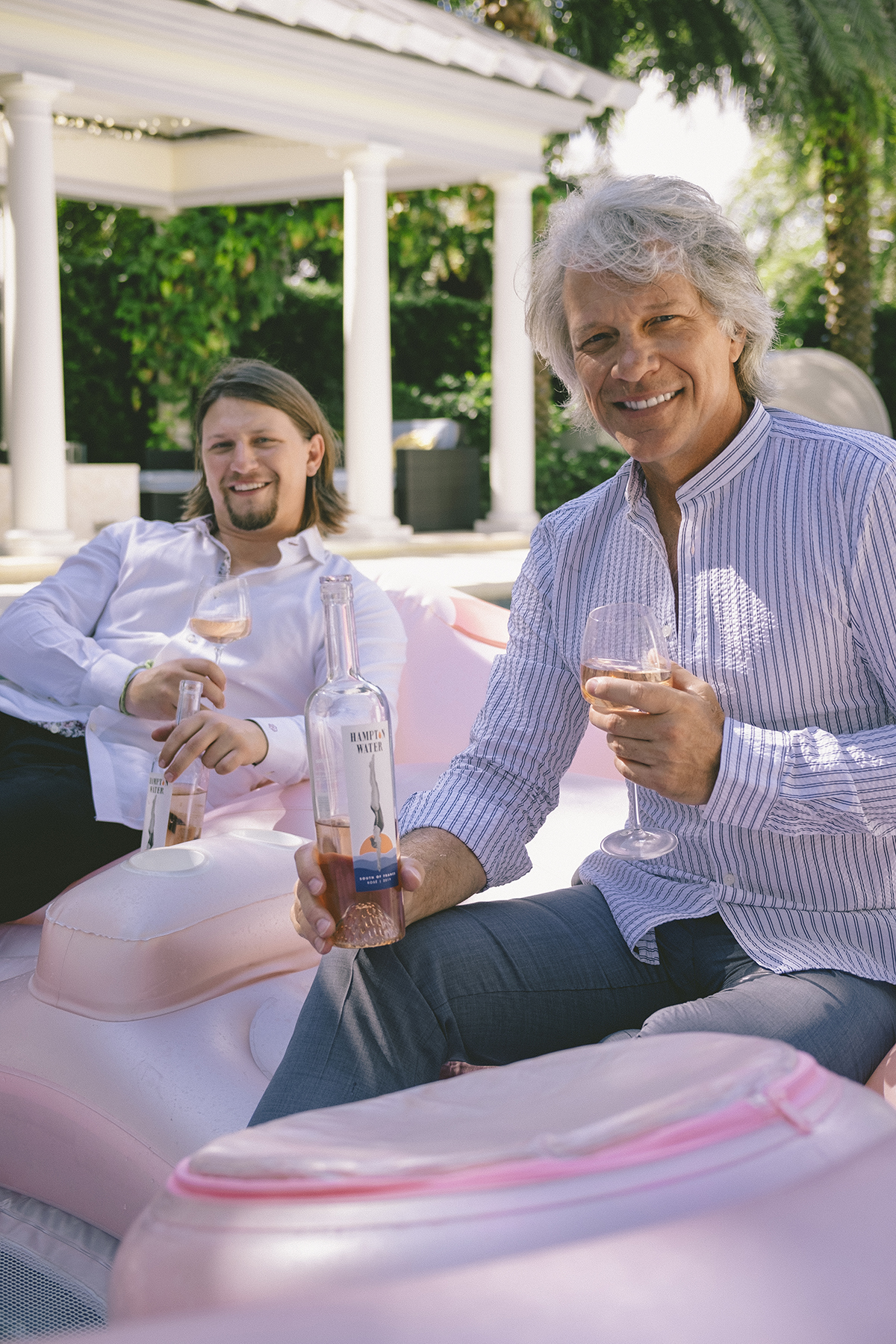 Something to Believe In
– The story of Hampton Water Wine  with Jesse Bongiovi & Jon Bon Jovi
By Tara Jean McDonald Bonanno
MUSIC, FAMILY & WINEMAKING
with
Jesse Bongiovi
& Jon Bon Jovi
Growing up in New Jersey, Jesse Bongiovi lived a life different from the average kid. His father is the famous Rock Star Jon Bon Jovi. No one can deny that the Bongiovi family name has made a significant impact on the music industry but there is more than musical talent that drives their passion for success. Jesse grew up around music, philanthropy, restaurants, Jersey beaches and great family values. But like a "hometown boy, born a rolling stone," Jesse's passion to make his mark on the wine making industry led him to a vineyard in Southern France where he helped to create one of the most celebrated and prestigious rosé wines in the country.
Jesse Bongiovi and his family grew up on the Jersey Shore. His parents, Dorothea, and Jon Bon Jovi raised their children in the Red Bank area. In 2006 his parents founded the JBJ Soul Foundation and opened a community restaurant. The JBJ Soul Kitchen, helps feed the hungry, offers opportunities to pay it forward in their community, and eventually led to three more locations throughout New Jersey. With both parents proving to be successful entrepreneurs, it was no wonder that Jesse chose to study Political Science and Business Economics at the University of Notre Dame. He played on the football team and spent his summers in the Hamptons with family and friends. He remembers there was always rosé chilling in the fridge, ready to be served up to anyone who stopped by for a visit. Although the wine was offered to the guests it was not available for the twenty- somethings. Jesse didn't understand why it was kept exclusive, "There was this air around the good rosés that I was familiar with…That's not for us, that's for Mom and Dad, that's for company." Although many brands of rosé aren't expensive, there are French brands with a high pedigree that didn't seem to speak to the younger crowd. He wanted to be able to enjoy a quality rosé without the "look down your nose attitude of a lot of other French wines." So, having entrepreneurship in his blood, Jesse decided to make a rosé with quality, flavor, and image.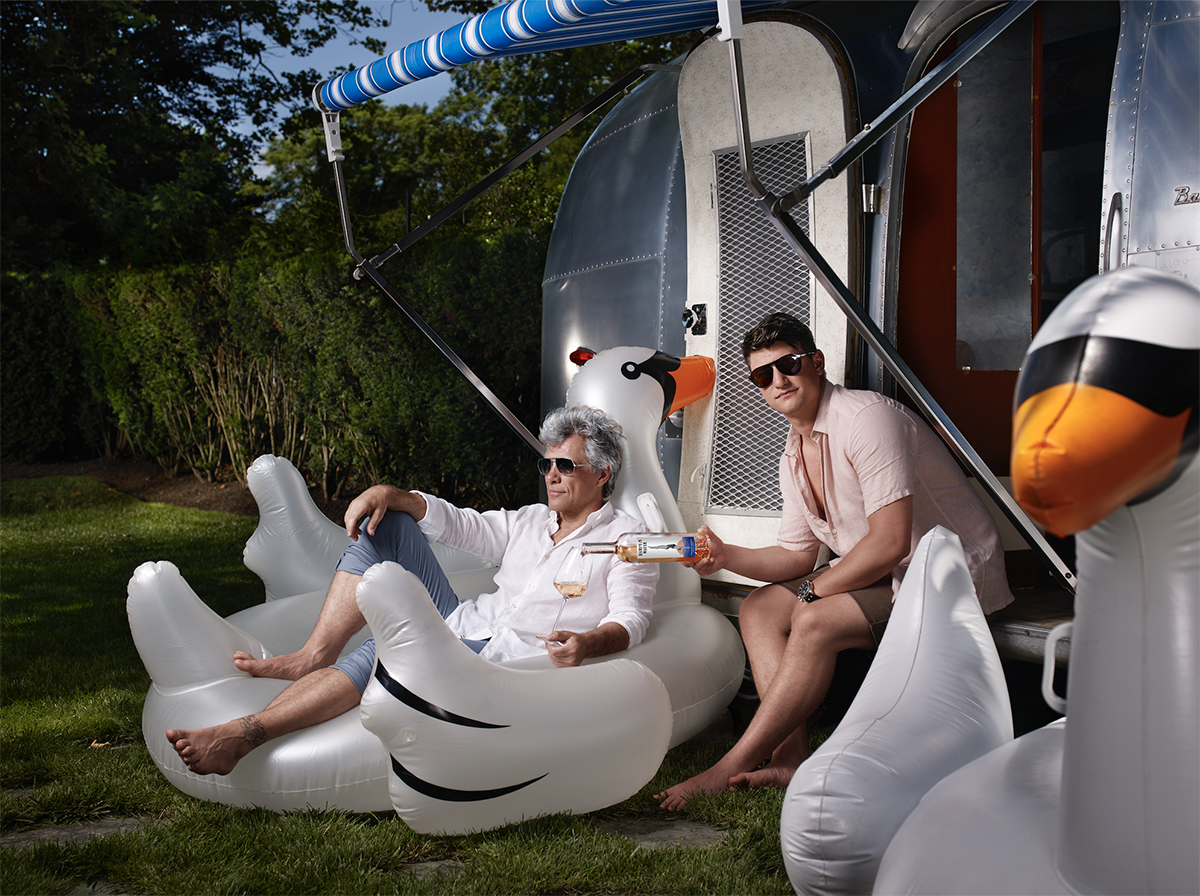 After graduation Jesse approached his dad, Jon Bon Jovi, about starting a rosé wine business that would be unique to a younger demographic. "I began doing more research talking to everybody from restaurant owners to liquor store owners to eventually importers and distributors and then wine makers and really crafted this concept of what Hampton water would become." He wanted to create a wine that was fun and social foremost and also spoke to a younger demographic. Part of his plan was to create an appealing label, "We wanted something that really jumped off the shelf. So, we came up with this idea of diving into rosé. Diving in headfirst and turning water into wine." The label portrays a strong female image of a woman diving perfectly into water. "So, we kept that imagery of white into pink and diving headfirst into liquid." They added a sunset onto the label in 2019, although now the running joke has become, "It could be a sunset or a sunrise, it doesn't matter what time you start drinking. You can certainly enjoy both sunsets and sunrises with this rosé wine." Jesse explained how their choice to use a glass cork leans heavily on sustainability but there is another benefit. Not only can the bottle along with their glass cork be reused, but after the wine is opened it can be resealed enabling the right amount of oxidation in the bottle, and keep the wine fresh.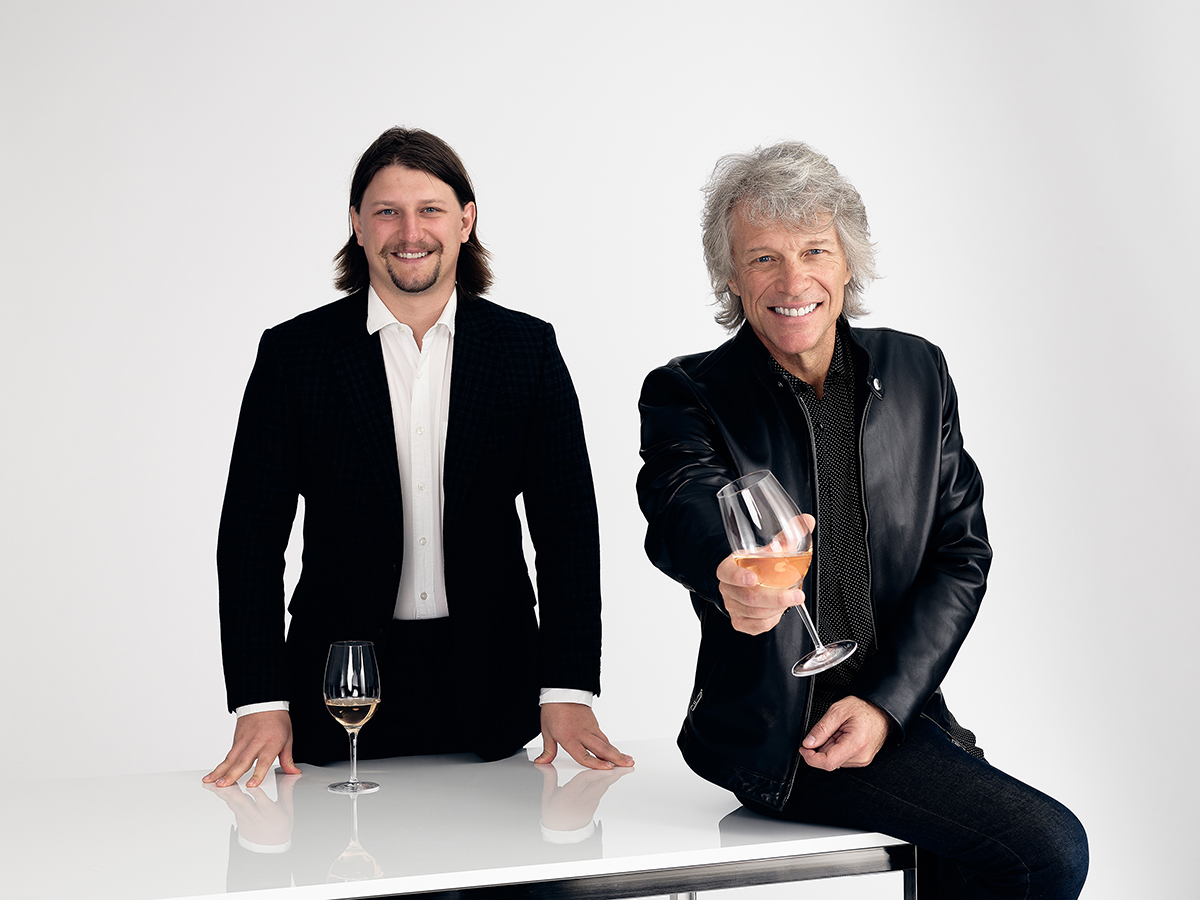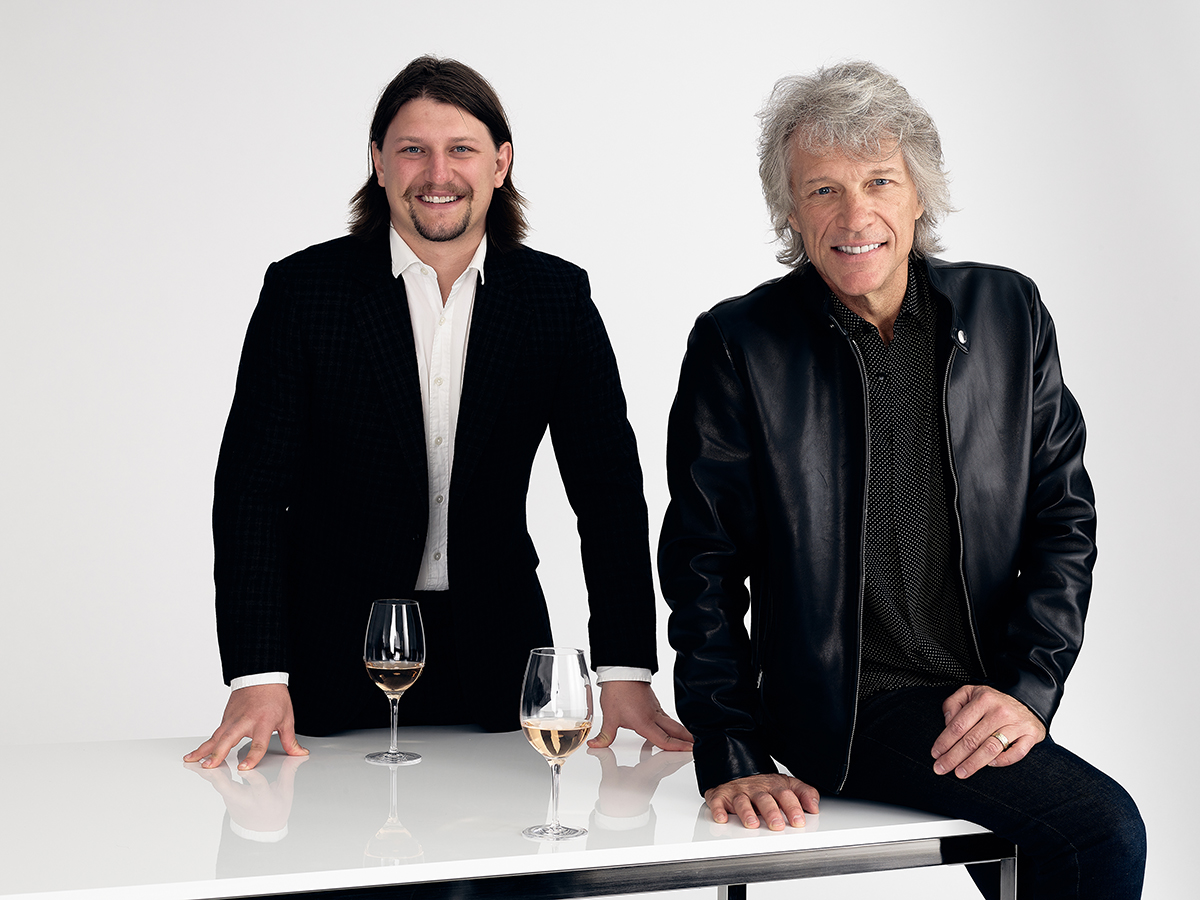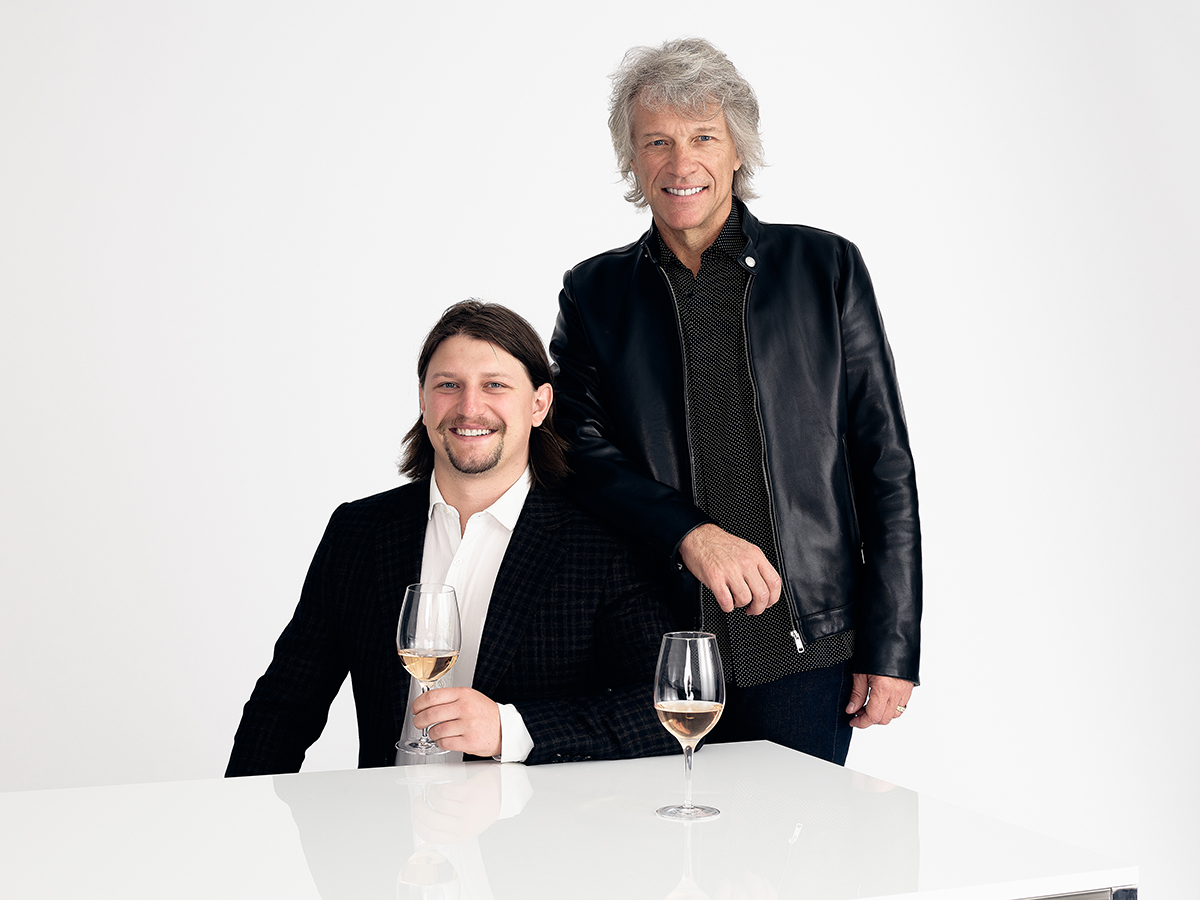 Jesse and Jon Bon Jovi knew of French winemaker Gérard Bertrand and liked his wines. After a five-hour meeting in New York, they agreed to form a partnership. The wine is produced in the Languedoc region of the south of France. This region is known not only for the quality and quantity of wines but most importantly because of the winemaker Gérard Bertrand and his 17 vineyards. He recommended they visit his vineyard where he would show them how to create a rosé with staying power, and consistency – which would build a premium brand. They travelled to France that summer to do tastings and samplings. They spent about five days in the vineyard with Gérard doing daily blending sessions starting with 20 different varietals. "Eventually we landed on what became Hampton Water and by the end of the 5th or 6th day we had a big lunch and Gerard brought out two big magnums with the label on it."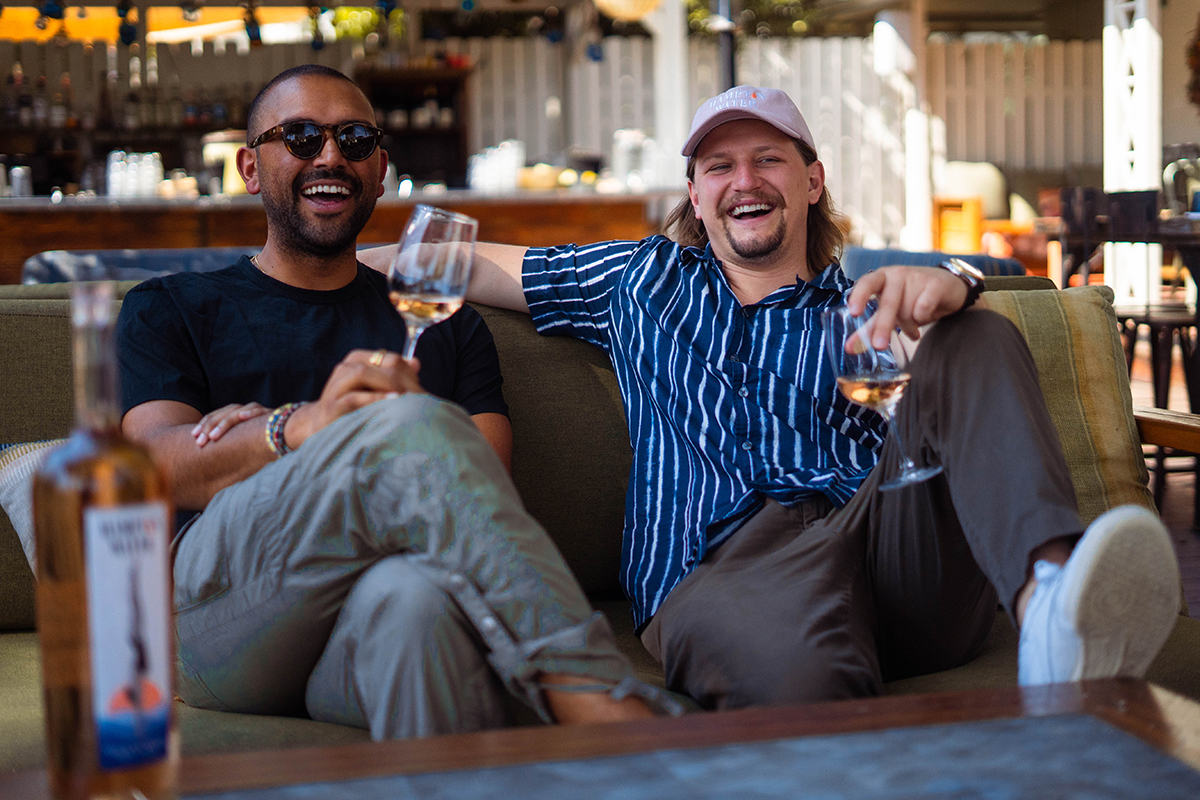 Not Gonna Be Just A Face In The Crowd
It began in 2018 as a small business with Jon Bon Jovi, Jesse Bongiovi and co-founder Ali Thomas, his college roommate and right-hand man. It has now since expanded to over a team of more than a dozen. The awards given to Hampton Water Wine have been outstanding. In the last six years Hampton Water Wine have been the most celebrated rosé in the world with four straight 90 point ratings in a row from Wine Spectator. Their rosé has been featured on
Wine Spectator
's top 100 list as well as Wine Enthusiasts Top 100. Market Watch named Hampton Water Wine Rosé the best new product in wine in 2018, and they are Wine Star Award Winners from 2019 receiving Gold Medal Winners for best rosé for multiple years in a row. They received the 2021 Gold Medal at the Best Wine of the World competition. The list is quite long.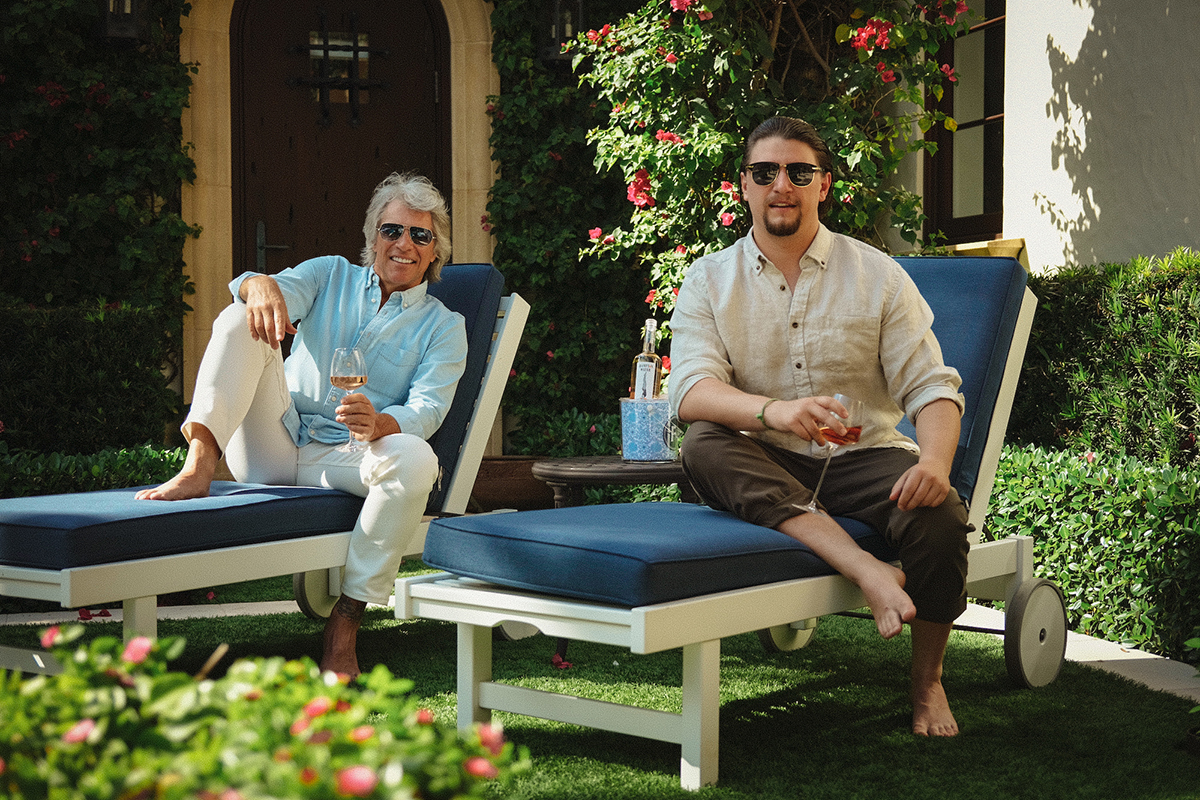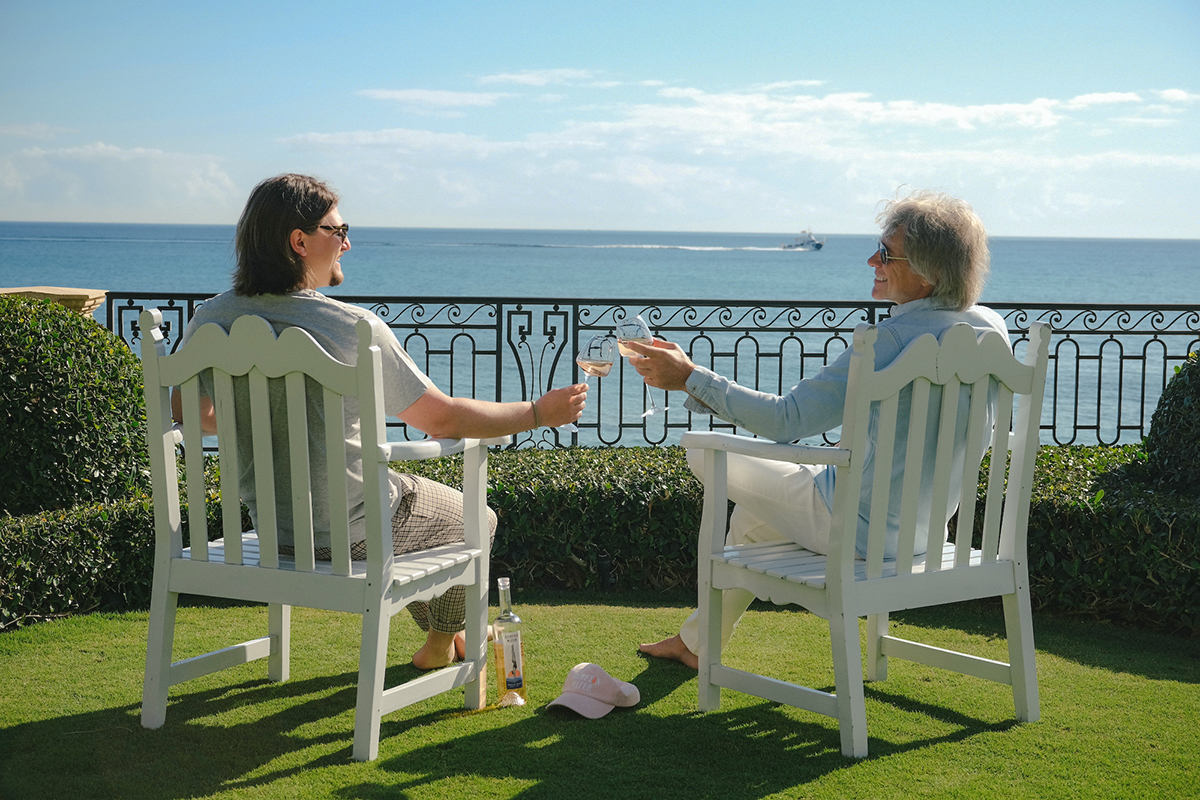 "New Jersey is our second biggest market in the US and is hugely important to us as a company. You can find us as far south as the Princeton Bar & Grill in Avalon, to JakeABob's Bay in Union beach, Stirling Tavern in Morristown, and Shop Rites and Joe Canals all over the state. We think Hampton Water isn't about a geographical place it's about fun, friends, good food, and good times and where better than the Jersey Shore to enjoy all of those things." These days Hampton Water Wine is the number four rosé in the United States, but Jesse hints to an even more delectable future with rosé. "There is a lot of room to grow in the rosé category and we will have news for you in the coming months," he says with a big smile.
Find Hampton Water Wine Here:
Princeton Bar & Grill in Avalon {2008 Dune Dr, Avalon; 609.967.3456; www.princetonbar.com}
JakeABob's Bay in Union Beach 525 Front St, Union Beach; 732.264.3730}
Stirling Tavern 150 South St, Morristown; 973.993.8066; www.stirlingtavern.com}
Special thanks to Hampton Water Wine Co. for all photographs
Visit the Hampton Water website for more information: www.Hamptonwaterwine.com
Follow Tara-Jean McDonald on social media and visit her blog at YoursTrulyTJ.com
Insta: @tarajeanmcdtv Facebook: @YoursTrulyTJ